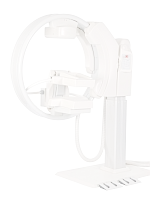 "The people at Sunrise Labs were a pleasure to work with. Their deep, technical knowledge and capabilities were excellent, and their contribution to our Quality and Regulatory initiatives was immeasurable." - Steve Dallas, Director of Engineering
Auburn, NH (PRWEB) May 29, 2014
The MDEA Winners will be announced at the 2014 MDEA Ceremony held Wednesday, June 11, 2014 in conjunction with the MD&M East event at the Jacob K. Javits Convention Center in New York.
Gamma Medica's LumaGEM is an effective and exciting new imaging technology that has great promise for more accurate and earlier breast cancer diagnosis. With the commitment of making molecular breast imaging (MBI) more widely available as a diagnostic tool in the battle against breast cancer, Gamma Medica's mission is to change the outlook for women whose early stage tumors may go undetected or unconfirmed with a traditional mammogram.
Sunrise Labs worked with Gamma Medica to create the development plan for software architecture and the requirement of the software to be aligned with ISO-62304. Acting in a project management role, Sunrise coordinated, documented and implemented the Quality Management System in line with US FDA, ISO-13485 and EU directives, including various International, State and Federal requirements. Sunrise also supported testing, documentation and the IEC 60601, 3rd Edition certification of the LumaGEM.
"Better detection of breast cancer and saving lives is what Sunrise's medical device development engineers live to do! Thank you Gamma Medica for allowing Sunrise to be part of this effort; we are proud to be on your team." - Eric Soederberg, Vice President, Sunrise Labs Inc.
About Sunrise Labs
Sunrise Labs solves tough engineering problems, nimbly and with integrity. Our team's deep experience developing Medical Devices accelerates ideas to market, on a direct path, using the most appropriate technolo-gies, while fully addressing safety, reliability, and regulatory compliance. Projects range from portable, wire-less, battery powered devices, to complex systems with high-performance analog conditioning; controls; real-time, multi-tasking software; and intuitive User Interfaces. From wireless body mounted sensors, to smart phone apps, to cloud based data repositories, Sunrise integrates systems to reliably deliver medical services when and where they are needed. For over 22 years, clients have come to Sunrise Labs again and again for medical product development, and Project Rescue™. It's their success that tells the Sunrise Labs story. Sunrise is ISO-13485 and ISO-9001 certified. http://www.sunriselabs.com
About the MDEA Program
The MDEA is the medtech industry's premier design competition committed to searching worldwide for the highest caliber finished medical devices, products, systems, or packaging available on the market. The awards program celebrates the achievements of the medical device manufacturers, their suppliers, and the many people behind the scenes—engineers, scientists, designers, and clinicians—who are responsible for the cutting-edge products that are saving lives; improving patient healthcare; and transforming medtech—one innovation at a time.