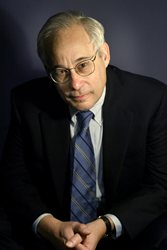 Albany, NY (PRWEB) May 28, 2014
Six months following the implementation of the Affordable Care Act, CDPHP and the University at Albany School of Public Health are pleased to present a timely and critical conversation on the future of health care in our community.
This free public forum – the third in a series of events addressing the issues of quality, cost, and access to health care – will take place on Wednesday, June 18 at 5 p.m. at the Empire State Plaza in Albany, NY.
The event will feature a keynote address by thought leader and health policy expert Donald Berwick, MD, who is also a candidate for Massachusetts governor and one of the nation's staunchest advocates for high-quality health care.
Dr. Berwick's speech will be followed by a panel discussion led by local experts:

Donna Frescatore, Executive Director, NY State of Health
Mark N. Eagan, President & CEO, Albany-Colonie Regional Chamber of Commerce
David Shippee, President & CEO, Whitney M. Young, Jr. Health Services
Sarah Schoof, MSN, MA, FNP, Director of Medical Services, Capital City Rescue Mission
Event Registration
The event is free and open to the public. Pre-registration is required. For details, visit CDPHP lecture series.
Media Credentials
A pre-event press conference will be held on June 18 at 4 p.m. in the lobby of the Hart Theater (The Egg). Media wishing to attend the press conference and/or forum must request credentials, which will be cleared through the campaign office of Don Berwick. Please RSVP to Ali Skinner by Friday, June 13.
Please follow and contribute to the discussion at #HealthCareTalk.
About CDPHP
Established in 1984, CDPHP is a physician-founded, member-focused and community-based not-for-profit health plan that offers high-quality affordable health insurance plans to members in 24 counties throughout New York. CDPHP is also on Facebook, Twitter, LinkedIn and Pinterest.
About The University at Albany School of Public Health
The School of Public Health is accredited by the Council on Education for Public Health and offers a research-oriented opportunity for faculty, and a valuable professional experience for students. The school is a partnership between the NYS Department of Health and the University at Albany. The school is also affiliated with Albany Medical Center and Bassett Healthcare.
###