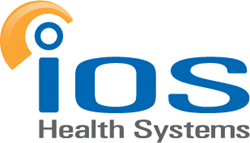 It's not enough to achieve Meaningful Use- doctors need Meaningful Value.
Miami, FL (PRWEB) June 03, 2014
IOS has recently achieved an additional Certification from SureScriptsRx for Medios EHR's proprietary ePrescribing Module. This new certification, in addition to current ePrescribing functionality, will allow for clinicians utilizing Medios EHR to access patient Medication History, Medication Formulary/Benefits, and perform Eligibility Transactions. Medios EHR is a leading ONC-ACB 2014 certified cloud-based EHR platform that utilizes the latest in user interface design and robust clinical tools to empower clinicians with technology that enhances the level of care they are able to provide for their patients. These features will add to Medios' existing certification functionality, which allows for physician's nationwide to connect and route electronic prescriptions to pharmacies across all 50 states and assist with helpful decision support tools regarding medication interactions and patient education.
While most vendors have been challenged to achieve the minimum requirements of ONC-ACB certification, IOS continues to go above and beyond what is required of vendors within the industry. For example, medication Histories, Formulary/Benefits and Eligibility are not "standard" in the Certification criteria and most EHR vendors have yet to add this functionality, which are of great benefit to clinical providers.
"We work harder to provide more features that clearly distinguish us within the marketplace because it's not only about Meaningful Use but also providing Meaningful Value," states Andrew Carricarte, President, CEO of IOS Health Systems. "Ultimately our work directly affects the quality of care our providers are able to render to their patients. This is yet another example and we are very pleased to demonstrate our continued commitment to innovation and our customers."
About IOS Health Systems, Inc.
IOS Health Systems (IOS) is a privately held health information technology corporation with company headquarters in Miami, FL. IOS offers the industry's most innovative cloud-based software platforms for healthcare providers including the; ONC-ACB 2014 Certified Medios EHR®, Medios PM®, Medios® Patient Portal and the Medios® Partner Portal. IOS combines industry leading service with high performance software that enables medical providers to better manage their practices while improving the quality of care for their patients and increasing profitability. For more information, please visit http://www.ioshealthsystems.com or email info(at)ioshs(dot)com.
About Surescripts:
The Surescripts network supports the most comprehensive ecosystem of healthcare organizations nationwide. Pharmacies, payers, pharmacy benefit managers, physicians, hospitals, health information exchanges and health technology firms rely on Surescripts to more easily and securely share health information. Guided by the principles of neutrality, transparency, physician and patient choice, open standards, collaboration and privacy, Surescripts operates the nation's largest health information network. By providing information for routine, recurring and emergency care, Surescripts is committed to saving lives, improving efficiency and reducing the cost of health care for all.