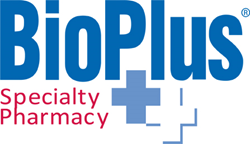 Altamonte Springs, FL (PRWEB) May 28, 2014
BioPlus Specialty Pharmacy, one of the nation's leading specialty pharmacies, welcomes Robert (Bobby) Jones, Jr. to the company. He has been hired as a new Regional Clinical Liaison focused on the area of hepatitis C and he'll help supplement the efforts of the inside sales team while supporting the needs of prescriber offices and patients in his region of North Carolina, South Carolina, and Georgia.
"Bobby's extensive experience with hepatitis C drug launches and promotions, along with his numerous professional awards and deep roots in his region, are sure to translate into success as Bobby joins our BioPlus team," comments Bill Cook, Vice President of Sales at BioPlus. "We're excited for his unique blend of sales talent, energy, and focus."
Jones comes to BioPlus with a strong history of pharmaceutical industry specialty sales experience. Most recently, Jones worked at Vertex Pharmaceuticals for several years as a Therapeutic Specialist in the area of hepatitis C, including the successful launch and promotion of Incivek. "I view joining the BioPlus team as the perfect combination: a great professional opportunity plus the chance to work with a devoted and exceptional group of individuals. With BioPlus it's all about helping people have a better quality of life," shares Jones.
BioPlus serves the specialty pharmacy needs of tens of thousands of patients facing complex chronic health conditions, along with building strong relationships with physicians, payers, and the pharmaceutical industry. We are the first specialty pharmacy to introduce a two hour turnaround from referral to patient acceptance. BioPlus is committed to excellence in both service and patient outcomes, which is reflected in the company being nominated for and honored with several awards over the years from URAC and Ernst & Young.
About BioPlus Specialty Pharmacy
BioPlus Specialty Pharmacy is the first specialty pharmacy to introduce a two hour turnaround from referral to patient acceptance. BioPlus... Where healing begins in 2 hours. Our company celebrates 25 years of excellence in specialty pharmacy, working closely with payers and the pharmaceutical industry, as well as with prescribers to get prompt treatment for patients, and directly supporting our patients nationwide to achieve optimal health outcomes. Our proprietary web tool Tap App, connects prescribers to the pharmacy by bringing the pharmacy chart into the doctor's office with real-time specialty pharmacy information and treatment monitoring.
BioPlus provides a complete range of infusion and specialty services, including for hepatitis C, cancer, bleeding disorders, and other complex, chronic conditions. BioPlus, a privately-held, pharmacist-owned company based in Altamonte Springs, Florida, is accredited by URAC, VIPPS, and the Accreditation Commission for Health Care (ACHC). More information about BioPlus is available at http://www.bioplusrx.com or toll free 1-866-514-8082.
For information: http://www.bioplusrx.com or
Contact: info(at)bioplusrx(dot)com
Phone: 1-888-292-0744
###