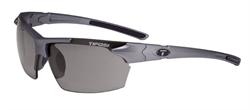 By offering the vast assortment of Tifosi lenses, the brand's devoted owners are getting an even greater value from their investment, which is a priority for the online jewelry retailer.
Tampa Bay, FL (PRWEB) May 28, 2014
BillyTheTree is proud to now offer replacement and extra lenses for its line of Tifosi sunglasses, a recent change made in response to the high number of inquiries made by its customers. Tifosi sunglasses are well-known for their high-quality, interchangeable lenses, with a variety of types for the activity at hand. The new product offering allows customers to purchase additional lenses for different activities, and/or to replace lenses that have been scratched, damaged, or lost.
BillyTheTree, the ultimate online provider of specialty jewelry and unique accessories, is focused on offering customers the best quality for their money, with items crafted by exclusive designer brands in the industry. No exception to its standard, Tifosi is a highly-renowned brand that manufactures specialty sunglasses with lenses optimized for outdoor activity and sports. Specifically, the sunglasses are categorized into collections made for: biking, running, and hiking; golfing and tennis; and polarized lenses best used for watersports, driving, and casual wear.
Tifosi sunglasses are characterized by their Grilamid TR-90 frames and their ventilated, impact- and glare-resistant lenses. The Grilamid TR-90 homopolyamide nylon material has an extremely high alternative bending strength, low density, and high resistance to chemical and UV damage, making the frames virtually indestructible. Furthermore, the sunglasses are designed with hydrophilic adjustable temples and nose pieces for increased comfort and resilience.
Tifosi offers a wide variety of lens tint options to suit different preferences and outdoor lighting conditions. For instance, its GT (Golf/Tennis) lens is manufactured with a greenish tint known for its object illumination properties, enhancing the wearer's ability to pick up ball in flight motion. The company also manufactures Fototec lenses with variable tint technology that adjusts rapidly to a change in lighting. The light-responsive lens provides users with superior clarity and protection, allowing the perfect amount of light to come through without squinting.
Furthermore, all of the Tifosi sunglass lenses are created with decentered shatterproof polycarbonate to virtually eliminate any distortion, giving its user a sharper peripheral vision and offering 100% protection against harmful UVA and UVB rays. Installation and removal of the lenses is a quick and simple process, allowing the wearer to interchange the different lenses between conditions and activities with ease. Tifosi lenses for more than 20 different Tifosi sunglasses styles, in a variety of colored shades, technologies, and percentages of light transmission (L.T.), are available for purchase through BillyTheTree's website.
With its high-quality frames and lenses, Tifosi manufactures sunglasses that are built to last a lifetime, which is why BillyTheTree's customers are thrilled that it now carries the brand's replacement and extra lenses for sale. By offering the vast assortment of Tifosi lenses, the brand's devoted owners are getting an even greater value from their investment, which is a priority for the online jewelry retailer.
To learn more about BillyTheTree, or peruse its collection of Tifosi sunglasses and lenses, please visit BillyTheTree.com. Contact store owner Robin Weber with inquiries about BillyTheTree or any of its specialty products.
About BillyTheTree.com
Founded in 2004 by Robin Weber when he was still a senior in high school, BillyTheTree.com offers a large variety of affordable, yet high quality jewelry, watches and sunglasses. The company carries several product lines, which include over 20,000 items, consisting of magnetic jewelry, gold jewelry, diamond jewelry, gemstone jewelry, sterling silver jewelry, jade jewelry, high performance sport sunglasses, and more. For more information, or to place an order, please visit: BillyTheTree.com.