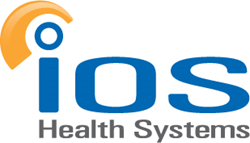 Physicians using Medios can improve clinical and financial outcomes while being confident that they are using a certified EHR.
Miami, FL (PRWEB) May 27, 2014
IOS Health Systems announces that Medios EHR® v5, one of the easiest to use and most robust cloud-based EHR's in the industry, has been certified as a Complete EHR for Meaningful Use (MU) Stage 1 and Stage 2 on May 8th, 2014 by the Drummond Group as part of the Office of the National Coordinator - Authorized Certification Body (ONC-ACB) program. Medios EHR® v5 is now compliant with ONC's Complete EHR 2014 criteria for use by eligible providers to qualify for EHR incentives in support of both MU Stage 1 and Stage 2 measures.
Industry estimates show that only approximately 20% of existing ambulatory vendors have achieved this major accomplishment thus far. "We are very excited to have completed this significant milestone in achieving ONC-ACB 2014 Certification," says Andrew Carricarte - President, CEO of IOS Health Systems. "Our focus on product innovation and serving our clients has always been at the forefront of IOS. We are very pleased to offer our existing and future clients this capability as they continue to choose our technology to improve patient care and achieve higher profitability."
Medios EHR® is also part of the industry leading Medios® Software Suite which offers a seamless cloud-based platform for physician practices to operate all aspects of patient care within a powerful set of easy-to-use solutions. They include Medios EHR®, Medios PM®, Medios® Patient Portal and the Medios® Partner Portal. The Medios® platform is designed to empower healthcare providers to improve their clinical and financial outcomes while better serving and engaging their patients amidst a rapidly changing healthcare environment.
This Complete EHR is 2014 Edition compliant and has been certified by an ONC-ACB in accordance with the applicable certification criteria adopted by the Secretary of the U.S. Department of Health and Human Services. This certification does not represent an endorsement by the U.S. Department of Health and Human Services or guarantee the receipt of incentive payments. Medios EHR® v5 was certified on May 8th, 2014 (Certificate # 05082014‐2359‐8) and has been certified to Criteria 170.314(a)(1‐15), 170.314(b)(1‐5,7), 170.314(c)(1‐3), 170.314(d)(1‐8), 170.314(e)(1‐3), 170.314(f)(1‐3), 170.314(g)(2‐4) and all of the CMS core CQMs including; CMS069v2, CMS117v2, CMS122v2, CMS138v2, CMS147v2, CMS155v2, CMS163v2, CMS164v2, CMS165v2, CMS166v3 in addition, this certified product version is provided in pricing packages and may require initial, one-time, and ongoing costs for subscription, maintenance, implementation services, and interfaces to third parties.
About IOS Health Systems, Inc.
IOS Health Systems (IOS) is a privately held health information technology corporation with company headquarters in Miami, FL. IOS offers the industry's most innovative cloud-based software platforms for healthcare providers including the; ONC-ACB 2014 Certified Medios EHR®, Medios PM®, Medios® Patient Portal and the Medios® Partner Portal. IOS combines industry leading service with high performance software that enables medical providers to better manage their practices while improving the quality of care for their patients and increasing profitability. For more information, please visit http://www.ioshealthsystems.com or email info(at)ioshs(dot)com.
About Drummond Group Inc.
Drummond Group Inc. is a global software test and certification lab that serves a wide range of vertical industries. In healthcare, Drummond Group tests and certifies Controlled Substance Ordering Systems (CSOS), Electronic Prescription of Controlled Substances (EPCS) software and processes, and Electronic Health Records (EHRs) – designating the trusted test lab as the only third-party certifier of all three initiatives designed to move the industry toward a digital future. Founded in 1999, and accredited for the Office of the National Coordinator HIT Certification Program as an Authorized Certification Body (ACB) and an Accredited Test Lab (ATL), Drummond Group continues to build upon its deep experience and expertise necessary to deliver reliable and cost-effective services. For more information, please visit http://www.drummondgroup.com or email DGI(at)drummondgroup(dot)com.