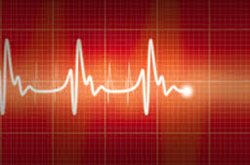 our focus should squarely fall on investigating these safety alerts and getting the word out
San Diego, CA (PRWEB) May 28, 2014
AttorneyOne.com, a recognized authority on law, update the website daily regarding all the latest information from the FDA on safety alerts for Intra-Aortic Balloon Pumps.
The FDA announced on May 12, that Maquet Datascope Intra-Aortic Balloon Pumps are recalled due to failure of a fan assembly. Intra-aortic balloon pumps are used to inflate a balloon placed in the patient's thoracic aorta. The balloon helps the heart pump blood, increase blood flow to the heart itself, and increase blood flow to the rest of the body.
FDA's reason for the recall is that a fan assembly could contain a misshapen retaining ring that could separate causing the fan to stop rotating. This could lead to device failure and the balloon to stop inflating and deflating; organ injury or tissue damage could potentially occur, possibly leading to patient death.
The affected products are: System 98/98XT, CS100/CS100i, and CS300, Model Numbers: 0998-00-0446-xx, 0998-UC-0446-xx, 0998-00-0479-xx, 0998-UC-0479-xx, 0998-UC-0446Hxx, 0998—00-3013-xx, 0998-UC-3013-xx, 0998-00-3023-xx, 0998-UC-3023-xx; and various lot numbers.
Taking into consideration the latest developments, AttorneyOne.com monitor daily and update the website providing accurate information on all relevant FDA safety alerts. Sean Burke, director of Media Relations at AttorneyOne.com, adds "we are determined to keep an eye on FDA announcements concerning Intra-Aortic Balloon Pumps and inform the public. For that reason," he continues, "our focus should squarely fall on investigating these safety alerts and getting the word out."
As the FDA advises "A recalled pump may continue to be used until a repair or replacement is performed. However, there should be heightened awareness that a sudden pump failure may occur without warning, and a backup pump should be available for immediate substitution in the case of a failure." And the Agency adds "If an alternative pump is unavailable and a failure occurs, the balloon should be removed from the patient as soon as possible according to standard procedures. This could result in added risk to the patient."
AttorneyOne.com has further information on Intra-Aortic Balloon Pumps at the website including latest major drug and medical products law news.
Headquartered in San Diego, CA Attorney One was founded in 2004 and is not a law firm. They offer a nationwide legal service which helps consumers find the best representation for their legal needs. You can learn more about Attorney One at our website http://www.attorneyone.com. You can also find us on Facebook at http://www.facebook.com/AttorneyOne. Checkout earlier news from us at http://www.prweb.com/releases/2014/05/prweb11884844.htm