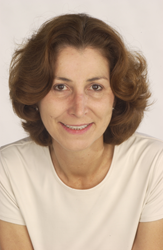 Austin, TX (PRWEB) May 27, 2014
Dr. Corinne R. Scalzitti announces her dedication to helping patients with gum recession in Austin, TX using the Pinhole Surgical Technique (PST™). She uses PST™ because of the many advantages it offers patients, which cannot be duplicated with traditional gum recession surgery. Patients suffer from receding gums due to a wide variety of causes, and Dr. Scalzitti goes further than treating immediate problems, by discussing prevention options that will keep patients healthy after their PST™ treatments. Under her care, patients enjoy faster healing and fewer side effects than are expected with traditional gum recession surgery.
PST™ is a simple procedure in which Dr. Scalzitti creates a small hole in the patient's gum in an area of recession. She then works through the hole with special instruments to detach the gums and pull them to cover the exposed tooth roots. When the gums heal, they reattach to the teeth in their new, healthier position. This procedure has already given many patients throughout the US a reason to smile, and now residents with gum recession in Austin, TX have the opportunity to receive the same quality treatment for their receding gums problem.
Many adults in the United States have receding gums, but that does not make this problem an inevitable part of aging. There are many causes of recession, including gum disease, overly-aggressive brushing, genetics, tobacco use, bruxism, and mouth piercings. Dr. Scalzitti offers long-term help rather than temporary fixes, because she consults with patients about the probable causes of their recession and discusses ways to minimize future recession after she performs PST™.
Treatment options have never been better than they are now for addressing gum recession in Austin, TX. Using PST™, Dr. Scalzitti obtains immediate results for her patients, with minimal discomfort. Traditional gum surgery leaves the gums swollen and painful; periodontists performing the surgery must stitch the surgical wounds closed, and patients must cope with bleeding and painful gums for weeks before they look or feel better. PST™ offers an easier road to recovery. Now, patients leave Dr. Scalzitti's office without stitches and with only nominal pain, bleeding, and swelling. Anyone with receding gums, or who would like to learn more about PST™ and Dr. Scalzitti's other treatments, may contact her office by telephone or email.
About the Doctor
Dr. Corinne Scalzitti is a general dentist offering personalized dental care for patients in Austin, TX. Dr. Scalzitti received her Doctor of Dental Medicine degree from University of Pittsburgh School of Dental Medicine. She went on to earn her status as Master of the Academy of General Dentistry, a degree that is only achieved by one percent of all practicing dentists in the U.S. Dr. Scalzitti is also part of one percent of dental professionals providing the LANAP® FDA cleared laser procedure for gum disease and periodontal treatment. To learn more about Dr. Scalzitti and her dental services, visit her website at http://www.beecavecosmeticdentistry.com and call (512) 351-3443.