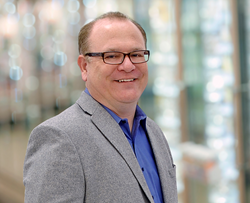 In the increasingly competitive retail marketplace, retailers must manage their private brands as a powerful competitive advantage.
Charlotte, NC (PRWEB) May 29, 2014
Theory House, a leading retail marketing agency, announced today the launch of its Private Brand practice group. Led by Christopher Durham, the agency's Vice President of Retail Brands, the group will provide retailers with specialized solutions to strengthen their store brand or private label portfolios.
"In the increasingly competitive retail marketplace, retailers must manage their Private Brands as a powerful competitive advantage," says Durham. "With this new practice group we are able to deliver a highly focused offering that will help retailers build and grow brand assets that lead to customer loyalty and differentiation."
Among the services offered by Theory House's Private Brand practice group are:

Brand portfolio architecture strategy
Naming and identity
Brand strategy & positioning
Packaging design
Consumer insights & analysis
Competitive insights & audits
White space analysis
Brand asset management
Durham, who joined Theory House earlier this year, is a thought leader in the Private Brand space and author of the influential industry website My Private Brand. He recently published his first book, "Fifty2: The My Private Brand Project," to combat the erroneous perception that Private Brands in the United States are just a "value play" wrapped in bad design. The book is based on his yearlong blog project of the same name.
"Our agency is built for retail," says Jim Cusson, president of Theory House. "As we examined ways we could better meet the needs of our retail clients, the Private Brand space represented an important and growing opportunity. It's a perfect compliment to the brand development, in-store marketing and customer activation services we currently offer."
About Theory House
Theory House, headquartered in Charlotte, NC, is 'The agency built for retail.' It helps retail marketers including Food Lion, Office Depot, The Fresh Market, GUNK and Liquid Wrench thrive with a complete suite of services, including: branding, shopper experience design and customer activation. Theory House creates differentiated retail brands and engaging shopper experiences that result in meaningful and profitable consumer relationships. More information about Theory House and its approach to retail marketing can be found at http://www.TheoryHouse.com or by contacting Jim Cusson at 704-665-0714.