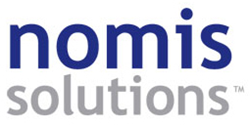 Banks can also expect to see top-line growth by allowing banks to more quickly react to new pricing policies and by eliminating revenue leakage that commonly takes place on the front line.
San Bruno, CA (PRWEB) May 28, 2014
Nomis Solutions has announced a frontline pricing execution and negotiation platform for retail banks that aims to transform pricing processes for financial institutions. The Nomis DM for Retail Banking™ solution leverages Nomis industry expertise, pricing optimization software, and big-data technologies to create a platform that ensures pricing is consistently applied across customer channels on the front line.
Fast-growing Nomis combines cutting-edge Silicon Valley approaches to big data, advanced modeling, and deep analytics to help large and medium-sized retail banks better understand their customers. Using Nomis solutions, these banks can deliver win-win products and pricing in an environment that is increasingly competitive, highly disruptive, and marked by rising interest rates.
Crunching large volumes of data has historically been a back-office process where tens of thousands of price points are developed and then deployed to origination systems. Now, with Nomis DM for Retail Banking, Nomis data science and patented pricing algorithms are brought to the front line to further enhance the price-negotiation and product-offer process. This includes more accurately priced financial products and pricing that is adhered to across lending channels and customer contact points.
"Nomis DM for Retail Banking provides financial institutions with a comprehensive solution to improve customer experience by providing tailored pricing and customized product offers that are relevant and meaningful to them," said Frank Rohde, CEO of Nomis Solutions. "Integrated with our suite of pricing optimization solutions, it is faster to roll out pricing and product offers and also give feedback for rapid price recalibration. In addition, these financial institutions will benefit from improved adherence to pricing-discretion policies and a reduction in errors that can occur with manual processes. Banks can also expect to see top-line growth by allowing banks to more quickly react to new pricing policies and by eliminating revenue leakage that commonly takes place on the front line."
Highlights of Nomis DM for Retail Banking:

Provides an improved customer experience with tailored customer pricing
Enables frontline sales with target pricing, real-time incentive calculations, and negotiation tactics
Eliminates revenue leakage through automated discretion policy adherence and enforcement
Creates an efficient pricing exception workflow
Delivers a comprehensive feedback loop that captures information on lost deals and price quotes for improved analytics and reporting
The new DM for Retail Banking was officially announced in front of 100 leading banking executives at the seventh annual Nomis Forum. Nomis has presented the solution to select customers and is scheduled to be in production in the second half of the year at a top Canadian retail bank.
Tweet this: @Nomis_Solutions News: New #Pricing Platform for Retail #Banks. Price negotiation ensures policy adherence #fintech #analytics
About Nomis Solutions
Nomis Solutions provides best-in-class pricing and profitability technology for financial services companies. By combining a big-data platform with advanced analytics, innovative technology, and tailored business processes, Nomis delivers quick time-to-benefit and improves financial and operational performance throughout the customer-acquisition and portfolio-management processes. In over 50 implementations, Nomis customers have optimized over $600 billion in banking transactions and generated over $600 million in incremental profits.
Headquartered in San Bruno, CA, Nomis Solutions also has offices in Toronto and London. Visit http://www.nomissolutions.com or contact us at info(at)nomissolutions(dot)com or 1-650-588-9800 or +44 0207 812 7251.