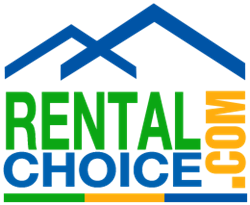 Cape Canaveral, FL (PRWEB) May 29, 2014
Rental Choice (.com) is proud to announce a new advertising partnership with Serving Brevard Realty. Serving Brevard Realty provides rental management services to property owners on Florida's Space Coast.
As a result of the new partnership, the Rental Choice (.com) directory will feature Serving Brevard Realty, who will receive custom advertising that focuses on their property management services. Visitors to Rental Choice (.com) are able to learn more about Serving Brevard Realty by visiting their profile page on the directory. This profile page allows users to click through to Serving Brevard Realty's website, which lists properties currently under their management. Users can also call Serving Brevard Realty directly or submit a brief contact form to communicate via email.
Serving Brevard Realty knows there are great advantages to owning income-producing property in an area such as the Space Coast of Florida. They also know that managing property can sometimes be the biggest downside to owning investment real estate, which is why they offer superior rental management services to property owners in the region. Joe Godbout, property manager at SBR, is a firm believer that doing things properly is the only way to do them. SBR offers full service property management, custom designed service programs including lease only services, roperty inspections, a thorough tenant screening processe, and monthly updates. Custom services can always be added depending on the needs of an individual client. Serving Brevard Realty works hard to gain the respect of their clients, and want them to feel their property is in good hands.
Rental Choice (.com) uses targeted marketing strategies to reach out to property owners and offer them free access to the online directory. The property owners are then able to connect directly with a property manager in their local area either through a form sent directly to the company email, phone or by visiting their website directly for more information from a link that is provided on the advertiser's landing page. To learn more about Rental Choice (.com), visit http://www.rentalchoice.com.