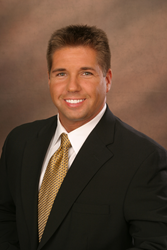 Research shows the time spent oil pulling – over two hours per week – would be better spent on perfecting proper brushing and flossing techniques.
Charlotte, North Carolina (PRWEB) May 29, 2014
The ancient teeth whitening practice of "oil pulling" has recently exploded in the media, with Allure reporting that celebrities such as Gwyneth Paltrow and Shailene Woodley swear by the practice for fresher breath and whiter teeth. Oil pulling involves swishing coconut or sesame oil around the mouth for a full 20 minutes. However, Charlotte Center for Cosmetic Dentistry's Dr. Patrick J. Broome, Charlotte's top cosmetic dentist, reports there is little research to prove that oil pulling is more effective than a traditional oral health routine consisting of regular brushing, flossing, and dental check-ups.
"Every few years, oil pulling pops back into the news," said Dr. Broome, "But the American Dental Association does not endorse oil pulling. Research shows the time spent oil pulling – over two hours per week – would be better spent on perfecting proper brushing and flossing techniques."
According to its fans, oil pulling can reduce gum inflammation, bad breath, and bacterial plaque. The goal of oil pulling is to pull toxins present in the mouth into the oil, therefore reducing "bad" bacteria. As Dr. Broome explained, however, "The peer reviewed scientific evidence does not support these claims. There is nothing anti-bacterial about coconut or sesame oil."
Those who hope oil pulling will result in a better smile should start with a visit to their dentist for a check-up. Dentists can diagnose and treat issues that affect teeth coloring and develop a customized treatment plan.
"We are seeing an increase in patients' asking about home remedies they see on Pinterest or Facebook," enthused Dr. Broome, "which tells us that patients are becoming more interested and involved in their health. It's great. We just don't want patients who are looking for predictable, reliable teeth whitening results to be disappointed by oil pulling. Zoom!® is the most popular option for teeth whitening in Charlotte," said Dr. Broome, who also noted that he may recommend porcelain veneers for some patients concerned about the color of their teeth.
If teeth whitening is the patient's goal, proven results can be obtained with in-office or take-home teeth whitening systems. Dr. Broome offers more traditional teeth whitening services at his Charlotte dental office such as Zoom!®, Day White, and NiteWhite.
Dr. Broome notes that patients can waste valuable time pursuing unproven solutions with folk remedies only to be let down by the results. He also worries that patients may neglect to seek medical treatment for plaque build-up or gum disease in favor of oil pulling, potentially damaging their health. "Chlorhexidine gluconate (Peridex) is currently the medication prescribed most by periodontists for the treatment of moderate to severe periodontal disease. If there were something better I'm confident they would be the first to advocate its use," said Dr. Broome. "If you would like to improve your dental health, your best bet is to visit your dentist and get everything in order. There's nothing wrong with trying something new – but first, talk to your medical professional so you can have all the information you need to make a good decision for yourself and your health."
Patrick J. Broome, DMD, is the founder of the Charlotte Center for Cosmetic Dentistry in Charlotte, North Carolina. Dr. Broome has extensive postgraduate education and experience in cosmetic and aesthetic dentistry and specializes in dental implants, teeth whitening, porcelain veneers, inlays/onlays, dental crowns, dental bridges, Invisalign®, and total smile makeovers in Charlotte. Dr. Broome offers laser dentistry and sedation dentistry at no additional charge to his patients. He also serves as a clinical instructor for the Southeast Regional Training Center for the Biolase WaterlaseMD laser system, the most advanced laser dentistry system currently available to dentists. To learn more, visit http://destinationsmile.com/.