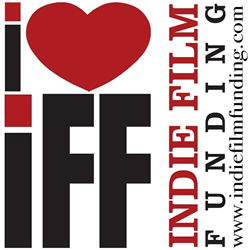 Park City, Utah (PRWEB) May 28, 2014
indieFilmFunding.com (iFF), a crowdfunding platform based in the indie film sector, announced today that it has expanded to include a platform designed for the indie music world. Now, indie bands can crowdfund everything from music videos, movie scores, studio time, demos and even the logistics behind touring.
iFF's first band to sign up is a teen Rock band out of California's San Francisco Bay Area called Haunted by Heroes. The group has been rocking together since they met in day care and focuses on preaching an anti-bullying message to their fans.
Edward Panos CEO and co-founder of iFF, enthuses, "We are excited to announce the launch of the indie music section of the site with Haunted by Heroes and their anti-bullying message. The band needs money to spread their message, create their music video, and pay for their studio time. The fact that they chose iFF as the platform to both achieve their financial goals and promote their band is exciting for all of us."
The band's 14-year-old singer, Nick, states, "We are on a mission to spread our anti-bullying message through Rock 'n' Roll, and have a lot of fun along the way. We chose iFF as our platform to launch our campaign, because we feel they are the only crowdfunding site that is specific to our needs, and unlike the other sites, they actually help promote the campaign."
To help Haunted by Heroes accomplish their funding goals, please visit us and donate!" The link to donate can be found at:
http://www.indiefilmfunding.com
About indieFilmFunding.com
indieFilmFunding.com is a place to celebrate the storyteller who desires to create films from their dreams. Conveniently located in Park City, UT, iFF is here to help the vision of the Storyteller become a reality, by empowering the ability to raise capital through the iFF Crowd-funding platform. With a niche for indie films and music, both long and short format, iFF is a community for indie storytellers who have a desire to share, explore, support, and succeed within the world they create.
indeFilmFunding.com is a platform for storytellers, filmmakers, and artists alike, to spread the word and get FUNDING for their film project. We accept most film-based projects and give creative control of the campaign to the storyteller, which we affectionately call the CREATOR.
About Haunted by Heroes
The band plays Rock 'n' Roll on a national stage with confidence exuded by veteran musicians that has helped them grow into a band destined for continued success. Haunted By Heroes has four members: identical twins Nick, 13 (bass, lead vocals) and Chris (drums), Charley, 13 (rhythm guitar), and Max, 15 (lead guitar). Nick and Chris met Charley in day care and decided to start a band in 2007 at just 7-years-old. Max joined the group in 2012, bringing an exciting musical dimension to the band. Haunted by Heroes has just finished recording tracks with Songwriter and Producer, Greg Hampton, who refers to the boys as an "All-American Rock 'n' Roll band". See more at: http://www.indieFilmFunding.com.