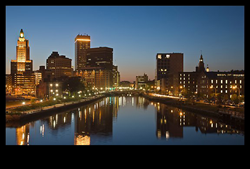 We are very excited about this expansion which affords us the opportunity to continue to base our expanding national operation right here in the heart of Providence. - Michael Lemoi, Energy Source LLC President
Providence, Rhode Island (PRWEB) May 28, 2014
Providence based, national energy conservation firm, Energy Source LLC, announced plans on Friday for a new national headquarters for the company. The new space will also serve as a showcase for the firm's cutting edge energy conservation technology.
Michael Lemoi, President of Energy Source, announced that the company has begun renovation and construction for their new National Headquarters within an existing standalone facility on Broadway in the Federal Hill Section of Providence.
"We are very excited about this expansion which affords us the opportunity to continue to base our expanding national operation right here in the heart of Providence." Lemoi said.
The facility will serve as headquarters for Energy Source executive management, national sales team and its energy conservation consultants. The facility will also house its electrical and mechanical engineering department as well as the project managers that drive the day to day installation of their energy projects.
Vice President, Ron Sliney, explained that the new facility will be more than a standard suite. The offices and conference room will be a real life demonstration of state of the art energy conservation technology in action.
"We are putting our money where our mouth is, so to speak, virtually every technology that we advocate for our customers will be in use here in our own offices," Sliney said.
That technology represents the height of Smart Lighting and includes the latest high efficiency LED lighting fixtures managed by intelligent network based controls programmed to sense and adjust to occupancy and daylight in real time.
Energy Source's design will leverage natural light from windows and skylights within the space, utilizing "Daylight Harvesting" technology to dim and brighten fixtures based on ambient light. This provides a consistent, optimized lighting environment with maximum energy savings.
Likewise, high efficiency heating and cooling units, motors and controls will maintain an ideal temperature throughout the building regardless of outside weather conditions while actually reducing energy consumption.
Gabriel Andreson, National Sales Manager at Energy Source is excited to bring potential customers to visit the new headquarters upon completion. "It's one thing to tell potential customers about the benefits of the energy conservation solutions we offer, but it's even better to be able to show those technologies in action," Andreson said.
Energy Source expects the build out of the new office space to be completed May 22nd and occupancy on May 25th.