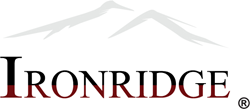 New York, NY (PRWEB) May 27, 2014
Ironridge Global Partners, LLC, a micro-cap institutional investor, will meet with senior management teams and attend presentations of presenting publicly traded companies at the 3rd Annual Microcap Investor Conference on May 28, 2014, at Convene Grand Central New York City.
About SeeThruEquity
SeeThruEquity is an equity research and corporate access firm focused on companies with less than $1 billion in market capitalization. The research is not paid for and unbiased. We do not conduct any investment banking or commission based business. We are approved to contribute our research to Thomson Reuters One (First Call), CapitalIQ, FactSet, Zacks and distribute our research to our database of opt-in investors. We also contribute our estimates to Thomson Estimates, the leading estimates platform on Wall Street. To learn more about SeeThruEquity, please visit http://www.seethruequity.com.
About Ironridge Global Partners
Ironridge Global Partners, LLC is an institutional investor, making direct equity investments in micro-cap public companies. Ironridge Global has completed over 60 transactions since 2011, ranging from a quarter million to $25 million each, for Nasdaq, NYSE MKT, ASX, OTC Bulletin Board and Pink Sheets companies. Ironridge Global Partner's principals have handled several hundred billion dollars in public company financing transactions over more than two decades. Ironridge Global's extensive industry experience includes life sciences, medical devices, energy, clean technology, solar power, natural resources, consumer food & beverage and other products and lastly media and technology. To learn more about Ironridge Global Partners, please visit http://www.ironridgeglobal.com.
Contact:
John C. Kirkland
Managing Director
Ironridge Global Partners, LLC
310-935-3900