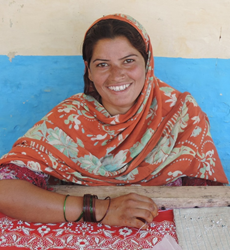 Reducing extreme poverty requires coordination among different organizations to tackle the many constraints faced by the poor in order to lift themselves out of poverty. -- Calvin Miller, FAO
Washington, DC (PRWEB) May 28, 2014
The Microcredit Summit Campaign welcomes the Food and Agriculture Organization (FAO), the leading organization within the UN system in the field of food and agriculture, as the newest Campaign Commitment member. FAO joins a global coalition of organizations committed to specific, measurable, and time-bound actions to advance the Campaign's goal of helping 100 million families lift themselves out of extreme poverty.
In a prepared statement, Calvin Miller, senior agribusiness finance officer and group leader at FAO, explained, "Reducing extreme poverty requires coordination among different organizations to tackle the many constraints faced by the poor in order to lift themselves out of poverty. For this reason, FAO is thrilled to join the coalition convened by the Microcredit Summit Campaign, which will contribute significantly to make the work of all committed organizations more effective in achieving the goal they all share."
FAO has launched a research initiative to identify and up-scale innovative financial arrangements that make inclusive agricultural investments feasible, with support from the Capacity Building in Rural Finance (CABFIN) Partnership. Leveraging the vast field presence of FAO and its partners, the initiative will analyze and disseminate recent innovations in finance and risk management strategies developed by local actors to enable investments that benefit the rural poor. With 75 percent of the world's poor living in rural areas and mounting evidence that growth in agriculture is highly effective in reducing poverty, FAO's Campaign Commitment is a key contribution to the global movement dedicated to reaching the end of extreme poverty. Read the FAO Commitment letter.
Women's World Banking, Kashf Foundation, and MicroEnsure have also made Campaign Commitments to advance the "100 Million Goal." Their Commitments range from expanding services offered to microfinance clients to implementing new tools for measuring progress and client outcomes.
Women's World Banking (WWB) has been devoted to ensuring that low-income women have access to the financial services they need to improve their income for more than 35 years. WWB plans to roll out the Gender Performance Indicators with its 39 network members in 28 countries by the end of 2015 to better monitor gender performance and ensure a women-centric client focus. Read more about this Commitment.
Kashf Foundation, created in 1996 by Pakistani Roshaneh Zafar and reaching some 300,000 women clients, serves women in low-income communities in Pakistan. Kashf helps empower these women by coupling microcredit with financial literacy training and building their capacity to manage small businesses and improve their economic situation. Kashf has committed to better tailor its services to the diverse needs of its clients, expand its health insurance coverage, and commission a study to better monitor the outcomes for its clients. Read more about this Commitment.
MicroEnsure, established in 2008 and currently operational in 10 countries, provides a variety of insurance products as a safety net to reduce the risks the poor face on a daily basis. MicroEnsure has committed to expand its services by 50 percent to reach 10 million clients in 15 countries by the end of the first quarter of 2015. Read more about this Commitment.
The Campaign looks forward to welcoming these new partners in the global coalition and sharing their progress towards the Commitment achievement at the 17th Microcredit Summit. This year's Summit will be held in Merida, Mexico in partnership with the Ministry of Economy (Mexico) and its National Microentrepreneur Financing Program (PRONAFIM) and will focus on the theme of "Generation Next: Innovations in Microfinance."
For more information on Commitments and the 100 Million Project, visit http://www.microcreditsummit.org or write to mycommitment[at]microcreditsummit[dot]org.
####
The Microcredit Summit Campaign (the "Campaign"), a project of RESULTS Educational Fund, is the largest global network of institutions and individuals involved in microfinance and is committed to two important goals: 1) reaching 175 million of the world's poorest families with microfinance and 2) helping 100 million families lift themselves out of extreme poverty. The 100 Million Project (focused on Goal 2) was launched in response to World Bank President Jim Yong Kim's call to end extreme poverty by 2030 and in recognition that full financial inclusion can only be achieved by targeting the extreme poor. The coalition of Campaign members announcing Commitments is aimed at motivating microfinance stakeholders to provide products and services that reach the extreme poor and facilitate their movement out of poverty.