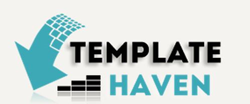 (PRWEB) May 28, 2014
Warmer days are finally here and 2014 is already nearly halfway complete. With another flip of the calendar page comes beaches, barbeques and family events. Keeping track of all of these dates in addition to a regular daily schedule can be a hassle. But now, the easy-to-use printable June 2014 calendar is available at TemplateHaven.com.
"Warmer temperatures are certainly a welcome sight for most of the country," said Template Haven spokesperson Mary Flynn. "Warmer temperatures mean more outdoor events, functions and activities. That's where a printable June 2014 calendar can come in handy."
The June 2014 calendar comes in the form of a Microsoft Excel spreadsheet. All aspects of the calendar are customizable and can be changed to better suit your needs. And what's more, the calendar is available as an instant download at absolutely no charge.
"June is a busy month for many people," said Flynn. "In addition to the kids being home from school, there are many tasks that need to get done around the home and office. Plus, you've got to leave some room to have a little fun. This simple calendar can help you juggle everything on your busy schedule."
The most notable event on the June 2014 calendar is Father's Day, which will take place on Sunday, June 15th. Less than a week later, the first official day of summer is on Saturday, June 21st. Those who take pride in "Old Glory" will be sure to celebrate Flag Day on Saturday, June 14th.
The new June 2014 calendar is just one of many new items available at TemplateHaven.com. The site's online library includes just under 1,000 different Microsoft templates. Template Haven carries a wide variety of calendars, templates and spreadsheets, all of which are available to visitors at absolutely no charge.
"Our collection of templates isn't just for the office," said Flynn. "We carry an array of helpful items that can help you get things done around the home quickly and efficiently. Our inventory is constantly growing and helpful templates are being added every day."
For the complimentary and printable June 2014 calendar, or for hundreds of other calendars, templates and spreadsheets, please visit TemplateHaven.com today.