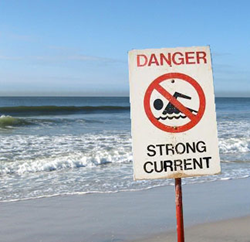 The start of summer season is a great time to review some safety guidelines with your family as well as to have a look at your inventory of safety equipment...
Neptune, NJ (PRWEB) May 28, 2014
NY and NJ fire equipment company All Hands Fire Equipment is a family-run company with a passion for safety. As summer approaches, the company's CEO Donald Colarusso, an experienced firefighter and safety trainer, wants to share some important safety advice,
"Based on years as a firefighter, fire chief, and safety trainer, the start of summer season is a great time to review some safety guidelines with your family as well as to have a look at your inventory of safety equipment. As many parts of the country venture outdoors more often, and especially to areas outside of their usual comfort zone, such as beaches, on boats on the ocean or in lakes, at camp sites, and in swimming pools at other peoples' homes, it's a good time to remind ourselves of some basic summer safety advice that could be life-saving. It's also a good time to pull out last year's equipment and inspect it to ensure it's in good repair and that it fits. Ensure that PFD / life jackets still fit our fast-growing kids before venturing out!"
Mr. Colarusso points out that the Centers for Disease Control estimates approximately 10 accidental drowning deaths, on average, in the USA each year.
While a life jacket or PFD can be lifesaving, Mr. Colarusso, whose company sells these and other water safety items on their website says, "Beyond using a lifejacket or PFD, people also need to be very mindful of potential hazards. Planning ahead is essential."
Ten Water Safety Tips from All Hands Fire Equipment:
1. Adult supervision of children near water is never optional, even if children are wearing life jackets and know how to swim.
2. Even strong swimmers should use a buddy system for swimming in lieu of swimming alone
3. Being extra cautious when experimenting with new water sports and new water equipment is a must.
4. Diving is an activity rife with risk. One must be extra cautious, especially if diving in unfamiliar waters where shallow water, rocks, and other obstructions could cause injury.
5. Reading and /or respecting safety zones, barriers, water markers, and signage around bodies of water, even if someone thinks they know the area well.
6. If using a boat for swimming out in open water, one should be extra cautious and use a mounted ladder to ensure all can get back in the boat safely.
7. A life jacket or personal floatation device needs to be worn during water skiing, kayaking, jet skiing, and other water activities. Being sure to familiarize oneself with rules and guidelines posted by the US Coast guard for the area you are using is vital.
8. Always checking the weather forecast before heading out on a boat or Jet Ski is good practice. While it may be clear and sunny when someone heads out, it could change in a heartbeat so a checking of the forecast should be done to help plan the day.
9. Awareness of riptide currents and jetty rocks is important when out on the ocean.
10. Watching for signs of heat stroke and sunburn. Adequate hydration and sun protection is important, even on overcast days and especially when there has been a lot of exertion.
Mr. Colarusso also reminds that it's advantageous to have safety training so that you can act swiftly and smartly in an emergency.
About All Hands Fire Equipment
All Hands Fire Equipment works to provide the best tools for the toughest job as well as a variety of safety equipment for outdoor enthusiasts. All Hands Fire Equipment is a family-owned NY and NJ fire safety company offering safety equipment, fire training, and consulting.
Contact information:
All Hands Fire Equipment
506 Atkins Avenue
Neptune NJ 07753
Email: sales(at)allhandsfire(dot)com
Follow All Hands Fire Equipment on Facebook at http://www.facebook.com/AllHandsFire and on Twitter: at http://twitter.com/allhandsfire.