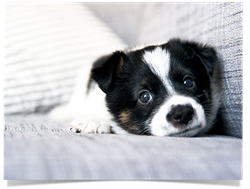 We are very concerned with the rate of infection of the parvo disease, which is why we are strongly urging that dog owners get the vaccination and booster shots for their pets.
Los Angeles, CA (PRWEB) May 29, 2014
Animal Specialty Group (ASG), Southern California's premier multidisciplinary veterinary specialty hospital, today issued a warning against the parvo outbreak in Los Angeles County.
The disease is highly contagious in dogs, with puppies being the most susceptible. According to the Los Angeles Times, there have been 162 cases of parvovirus in LA County in the first four months of 2014. Half of those cases were logged in April, indicating that the rate of infection is increasing.
"We are very concerned with the rate of infection of the parvo disease, which is why we are strongly urging that dog owners get the vaccination and booster shots for their pets," said hospital administrator Steve Katz.
Getting Vaccinated
The vaccine is usually first administered when puppies are six to eight weeks old and needs to be repeated every three to four weeks until they are 16 weeks old. Do note that puppies remain at risk until the entire process is completed. A booster is given at 1 year and again every 3 years. Adult dogs can also be vaccinated with multiple shots.
The parvo vaccine is very efficient, which is why the disease is rarely seen in adult dogs that have been adequately vaccinated.
Parvovirus Symptoms and Diagnosis
ASG urges owners to keep an eye out for parvovirus symptoms, which include anorexia, vomiting, diarrhea, lethargy, fever, low blood pressure, and dehydration.
"If they spot these symptoms in their pets, they should take their dogs to the hospital immediately for a diagnosis," mentioned Katz.
A diagnosis is made on the clinical signs and a positive parvovirus test. The said test is performed on a stool sample and can provide a result within 10 minutes. A false positive result is possible if the dog has been recently vaccinated, so it is essential that owners provide that information to their doctor so they can correctly asses the dog.
If the dog is diagnosed with parvovirus, he or she will have to be admitted to the hospital for supportive care. Since the disease is highly contagious, the dog will be kept in an isolation unit, where the patient will receive IV fluids to restore and maintain hydration. Antiemetic (anti-vomiting) agents may also be administered, and antibiotics are often used to prevent or treat secondary bacterial infections.
Depending on the severity of the case, hospitalization can last from 1 or 2 days to over a week.
About Animal Specialty Group
Animal Specialty Group (ASG) has been providing pets with the best compassionate care and most advanced specialized treatments for over 20 years. The well-respected animal hospital provides specialists from multiple disciplines, all working under one roof.
Cutting-edge treatments in Surgery, Internal Medicine, Oncology, Neurology, Physical Rehabilitation and Integrative Medicine as well as Emergency and Critical Care are offered to dogs and cats of all breeds and sizes, through referrals from family veterinarians across the Southern California area and beyond. In addition, ASG offers one of the nation's premier 24/7 emergency facilities, available to any pets in need.
Animal Specialty Group is located in Los Angeles, CA, but it serves veterinary communities throughout the entire Southern California region, from San Fernando to Irvine and Santa Monica to San Bernardino.
To learn more about ASG or to schedule an appointment, please visit http://www.ASGvets.com/ or call (818) 244-7977.