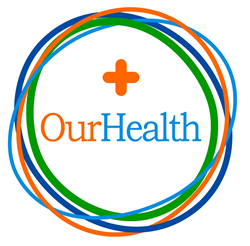 We are in a unique position to change the way healthcare is delivered.
Indianapolis (PRWEB) May 28, 2014
OurHealth, an integrated on-site health management company, plans to expand its Indianapolis headquarters and add jobs across Indiana, creating up to 450 new high-wage jobs by 2018.
"Innovative solutions in healthcare are developing right here in Indiana, drawing the nation's eyes directly to the Hoosier State," said Indiana Governor Mike Pence. "OurHealth is a key partner in promoting Hoosier health, empowering individuals to take control of their options in a consumer-driven marketplace. In part because of their efforts, Indiana's workforce continues to grow stronger with a focus on wellness and a higher quality of life proving Indiana is a state that works."
Founded in 2009, OurHealth works with employers to improve employee health and productivity and lower costs by removing barriers to care, supporting consumerism and focusing on wellness. OurHealth's model includes a primary care clinic as the hub of a Total Health Management Solution, offering preventive care, wellness and lifestyle management services and patient referral guidance support.
According to CMS, health spending is projected to grow at an average rate of 5.8 percent through 2022. To address this growing burden and deliver an improved healthcare experience, OurHealth will invest $19.96 million to, among other initiatives, more than double the size of its corporate headquarters by leasing, renovating and equipping an additional 10,000 additional square feet of office space in Indianapolis.
The company also plans to lease a network of 3,500 square-foot MyClinics across Indiana. A first of their kind, these near-site clinics will provide personalized healthcare services for employers of all sizes. The first MyClinic locations will open in July.
"We are in a unique position to change the way healthcare is delivered," said Ben Evans, OurHealth co-founder and CEO. "Employers across Indiana have experienced nearly uncontrollable increases in their healthcare costs. Along with the monetary benefits recognized by Indiana employers, OurHealth's commitment to wellness and prevention creates happier and healthier Hoosier employees. Our commitment to healthcare innovation enables us to attract and keep top talent, offering a fantastic runway for OurHealth's future growth."
In support of OurHealth's initiatives, the Indiana Economic Development Corporation offered the company up to $4,750,000 in conditional tax credits and up to $200,000 in training grants based on job creation plans. OurHealth partnered with FairWinds Advisors on the IEDC project.
"We're seeing many Indy-headquartered companies experiencing exponential growth this year and OurHealth is near the top of that list with this expansion across the Midwest," said Indianapolis Mayor Greg Ballard. "As they enter these new markets, the core of operations for OurHealth will benefit our local skilled workforce."
OurHealth was honored earlier this year as a 2014 Best Place to Work by the Indiana Chamber of Commerce.
About OurHealth
OurHealth is a clinically-driven provider of integrated on-site health management services for employers. It focuses on enhancing workforce productivity and lowering health care costs, leading to sustainable value. Using a consultative and analytical approach to design customized solutions for its clients, OurHealth provides on-site clinical care focused on the primary health care needs of employees, while offering turnkey service with its Total Health Management Solution(SM). The goal of this comprehensive program is to provide value-conscious care options for patients through health promotion, wellness and prevention efforts, lifestyle management, chronic condition and medication management support, on-site laboratory and pharmacy services, and referral guidance. OurHealth is a privately-held company based in Indianapolis, Indiana and can be reached at 317.522.1268 or info(at)ourhealth(dot)org.
For more information, please visit: ourhealth.org.