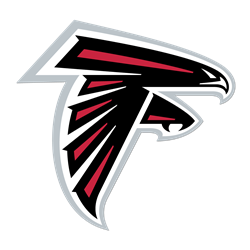 Atlanta, GA (PRWEB) May 28, 2014
FusionHealth, the leading provider of sleep health management solutions that improve employee health and wellness, today announced a new partnership with the Atlanta Falcons. Utilizing prevention-based strategies, FusionHealth will provide a comprehensive sleep management program to identify, treat and manage sleep disorders for players, coaches and associates of the Atlanta Falcons NFL team.
"In a highly-competitive business, we pride ourselves on seeking out the best technologies
to improve our performance," said Atlanta Falcons General Manager Thomas Dimitroff.
"FusionHealth provides that type of smart, leading-edge technology combined with on-going management of participants to ensure their adherence to therapies that will improve their overall wellness, which can impact their performance on and off the field."
"We've been helping employers all over the country improve their associates' personal wellness and enhance their performances by implementing innovative, successful sleep medicine programs for years", stated Sigurjon Kristjansson, Co-Founder and CEO of FusionHealth. "Our innovative, cloud-based technology enables clients like the Atlanta Falcons as well as other non-sports related high performance teams to integrate preventive medicine solutions to improve overall health and wellness. We look forward to seeing the impact that healthy sleep has on high level performers like the Atlanta Falcons."
About FusionHealth
FusionHealth®, headquartered in Atlanta, GA, delivers technology-enabled integrated
sleep health management solutions for companies seeking to improve employee health
and reduce health-related costs. The company's SaaS-based delivery model provides its
client companies with access to its global technology platform enabling them to integrate
sleep health management with personal wellness and employee engagement in a way that
changes lives and improves their bottom line performance. For more information, visit http://www.fusionhealth.com.
Company Contacts
Craig Reamsnyder
EVP Business Development
FusionHealth
888-505-0280