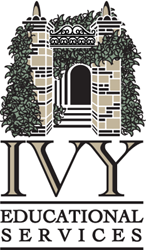 FlexSchool is designed for students ages 11 to 18 who feel they are not a good fit for their current schools. The goal of FlexSchool is to encourage critical thinking and creativity.
Fanwood, NJ (PRWEB) May 28, 2014
Ivy Educational Services, located at 250 South Ave. in Fanwood, NJ, is hosting an informational meeting about their alternative educational options on Thursday, May 22, from 7 p.m. to 9 p.m. The meeting is open to any parents and children interested in the FlexSchool at Ivy Educational Services.
FlexSchool is designed for students ages 11 to 18 who feel they are not a good fit for their current schools. The goal of FlexSchool, founders say, is to encourage critical thinking and creativity for their students, while allowing time for enrichment in the afternoon. Athletes, artists, musicians, and other students who want the time to pursue a passion or have primary interests outside of school are encouraged to apply to the FlexSchool in Bernardsville, which will be a hybrid online and in person NCAA-approved school. In Fanwood, FlexSchool is designed for students who are unique thinkers not served in traditional schools. Students who love to learn will study a curriculum based on the Common Core but designed by Ivy Educational Services' tutors. These students will have time to pursue academic passions in depth.
Answering questions during the informational meeting will be Nicole Oringer, partner of Ivy Educational Services and head of college counseling; Jacqui Byrne, partner and head of curriculum tutoring; and James Bronzan, head of curriculum vision for FlexSchool. Topics addressed will include how colleges view alternative educational options such as FlexSchool, in addition to general information for prospective students.
Over the past 10 years, Ivy Educational Services has offered tutoring, homeschooling, test preparation, and college counseling to their students. FlexSchool founders decided to start their own school thanks in part to their track record of student success. "Our students say, more times than we can count, 'I wish learning at school was like learning with you,'" Byrne said of Ivy Education Services' offerings. One particular homeschooling success story centers on an 11-year-old student who, among other assignments, created a website about the Higgs boson coded in Python, studied American law, began learning Mandarin, and read works including "The Count of Monte Cristo" and "Lord of the Flies," among other achievements. This student was enrolled in Ivy Educational Services' version of fifth grade.
FlexSchool's founders state that the anticipation for FlexSchool is high for both parents and professionals in the industry who have supported the program's launch. The staff members at Ivy Educational Services in charge of the FlexSchool program hope to continue their mission to inspire a love of learning for students who want to take academic risks, be creative, and grow into independent, flexible citizens.
A test-prep expert and a college counselor created Ivy Educational Services to help students navigate the stressful prep school and college admission process. At Ivy Ed, counselors and tutors collaborate to customize and integrate academic support, test prep (SAT, ACT, SAT subject tests, AP, IB, ISEE, SSAT, COOP, TOEFL, GRE, LSAT, GMAT), FlexSchool, English as a second language, post-college career counseling, college and prep school lists, and essays and applications (prep, college, and graduate). For more information, visit ivyed.net.