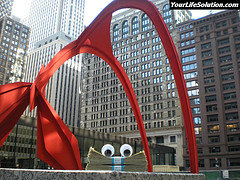 Chicago, IL (PRWEB) May 28, 2014
Eric Smith, the founder of YourLifeSolution.com, is declaring as of this previous Monday, complete independence in the operation of his service. "For several years, I have dedicated quite a bit of my efforts towards working within another life insurance agency and letting my own service take a back seat. As of this prior Monday, I have become committed to only operating for my own service's proliferation and promotion within the marketplace," said Eric Smith, the founder and independent life insurance agent behind the service.
YourLifeSolution.com has recently purchased a manifest of life insurance leads and is currently marketing to them in a plan to replace business previously generated by outside third party services. "Two days in, and it appears I will have a viable strong pipeline of business within 2 weeks," said Eric Smith.
Consumers in comparing their own online life insurance rates are encouraged to visit YourLifeSolution.com today, or call Eric Smith at 888.374.2764.