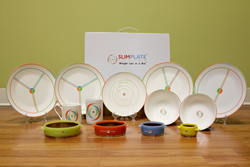 The no-more-salad-diet (#No More Salad Diet)
Rock Hill, South Carolina (PRWEB) May 28, 2014
Sixty percent of Americans eat salad at least once a day in the hope to stay healthy and lose weight. Is it right to eat salad to lose weight and stay fit?
There are many different kinds of salads. Mostly people consume leafy vegetable salads as the main meal along with different toppings with variety of meats.
Most of the vegetables used for salads contain water and fiber but no nutrients. Salads have little calories and it is not enough to nourish the body. When there is a lack of sufficient nutrition for the body, the brain will constantly search for food, kicking in cravings for junk food.
"I do not recommend my (obese) patients to eat salads to lose. As a matter of fact, I almost never eat salads. It is simply because, salads are not nutritionally balanced. Nutritionally unbalanced food always has a consequence to it. I actually urge to my patient to eat starch and not to eat leafy raw salads," says Dr. Myo Nwe, renowned weight loss expert and creator of SlimPlate System.
Obesity is associated with malnutrition. Despite the fact that people have excessive fat due to overeating, they have nutritional deficiencies, which drive them to eat excessive food, and trap them in the vicious circle of obesity. That is why the weight loss will be real and sustained by eating real food in right portions.
That is what slimplate system the No-more-salad-diet trains its customers to eat proteins, eat carbs and eat variety of vegetable in a right portion with a good mix.
Here are the tips that will help to lose weight and keep in the balance of nutrition too. While just eating leafy salads is not advisable, vegetables are known to be health benefits of their own as they have multiple vitamins and trace elements that are essential to our body. Here are some tips to make veggies delicious.
1. Mix and match the variety of vegetables to make them colorful. Add carrots, avocados, soybeans, red, yellow and green pepper to make it appealing.
2. Mix vegetables with protein, add meat, seafood, eggs.
3. Mix in good fat foods like adding olive oil and nuts.
4. Cook vegetables in different styles rather than raw salads, such as vegetable soup, sautéed vegetables, or grilled vegetables.
The no-more-salad-diet (#No More Salad Diet) Slimplate System is a four step in home weight loss program, which also has a free complimentary four months online weight loss program by Dr Myo Nwe.
Dr. Myo Nwe is a Obesity Medicine expert who is also a practicing physician in Rock Hill, South Carolina. She is the founder of Ace Medical Weight Loss Center and the inventors of the SlimPlate System and its related mobile apps. Dr. Nwe is a diplomate of the American Board of Obesity Medicine and Internal Medicine and she has appeared in several radio and television talk shows including PBS.
Media enquiries: (803) 325 1111 or press(at)acemedicalgroup(dot)org.