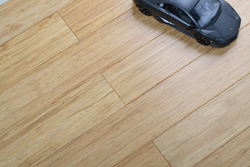 (PRWEB) May 28, 2014
Recently, BambooIndustry.com, an outstanding company in the bamboo industry, has released its new assortment of stranded bamboo floorings. Along with this, it has also announced that all these high quality floorings are available at discounted prices, up to 29% off. All people can enjoy the deep discounts at the moment.
"I feel very proud to release out new designs of stranded bamboo floorings. In addition to stranded bamboo floorings, we have a larger number of elegant bamboo products for sale: bamboo panels, solid bamboo floorings, click strand woven bamboo floorings, bamboo lumbers and so forth. I have confidence in our new items, because they are all well made with natural bamboos," the company's development manager says.
BambooIndustry.com has thousands of happy clients in the global market. Plenty of its customers are quite satisfied with both the products and services. What's more, the company is developing rapidly these years because of its top quality products and considerate marketing strategies. Now, it is one of the big players in bamboo industry.
At present, almost all the company's natural bamboo products are available at low rates. They are specially offered for customers who are eager to get cost-effective items.
About BambooIndustry.com
BambooIndustry.com is a website that belongs to BothBest Bamboo Flooring Co. Ltd., a professional supplier and exporter of bamboo products. Certified by both ISO9001:2008 and ISO14001:2004, the company has 8 years of experience in the manufacturing and wholesale of bamboo flooring products. It strives to bring its customers the latest styles and innovations of bamboo flooring, bamboo paneling, bamboo plywoods, bamboo furniture, and other bamboo products.
More information can be found at http://www.bambooindustry.com/bamboo-flooring/strandwoven-natural.html.