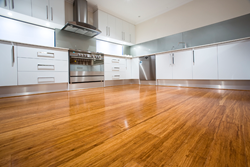 (PRWEB) May 29, 2014
BambooIndustry.com, a renowned flooring manufacturer and retailer, has announced its new range of rustic bamboo floorings. According to the company's senior spokesman, all these bamboo floorings are now provided at discounted rates, up to 26 percent off. The special offer will last from today until June 15, 2014.
BambooIndustry.com is now striving to create more top quality floorings for the consumer public. True enough, the company has over 3000 happy customers who come from many different countries. All its clients, especially the frequent callers, are quite happy with what they obtain.
Its new rustic bamboo floorings are made according to the newest customer feedback. Most of the company's high quality bamboo floorings are popular in the global market.
"BambooIndustry.com is good at making natural bamboo products, and our products are offered in various specifications. We are happy to announce our new collection of rustic bamboo floorings. To make online shopping more economical, we are now offering big discounts for all of our clients. We hope our new bamboo floorings will sell well in the current market. I am sure you will like them. Now, more and more people prefer to buy things throughout the internet, so we also pay close attention to online business," the senior spokesman says.
About BambooIndustry.com
BambooIndustry.com is a website that belongs to BothBest Bamboo Flooring Co. Ltd., a professional supplier and exporter of bamboo products. Certified by both ISO9001:2008 and ISO14001:2004, the company has 8 years of experience in the manufacturing and wholesale of bamboo flooring products. It strives to bring its customers the latest styles and innovations of bamboo flooring, bamboo paneling, bamboo plywoods, bamboo furniture, and other bamboo products.
More information can be found at http://www.bambooindustry.com/bamboo-flooring/rustic-bamboo-flooring.html.