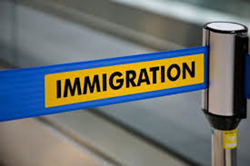 Hanoi, Vietnam (PRWEB) May 30, 2014
Smile Travel Vietnam company is among the top ten travel agencies in Vietnam. It provides many tourism services in terms of renting cars, airfares and tour packages. Notably, the company supported 4,750 visas on arrival in the first five months of this year. The agency sets a goal of drawing 2,000 international visitors by June 2014. Thus, it is making the great effort to reach the target by improving many types of visa services.
The visa approval letter is a letter issued by the Vietnam Immigration Department that allows visitors to enter and exit Vietnam for a given time period. With the approval letter, visitors can pick up their visa upon arrival at one of the three international airports in Vietnam (Hanoi, Hochiminh City and Danang airports). This is a compulsory document if travelers do not obtain a visa at the Vietnam local Embassy or Consulate.
To apply for a visa on the website, customers just strike "Apply Online". They are provided with detailed instructions so that it takes a few minutes to finish the whole process. There are 4 main steps to get a Vietnam visa. To begin with, they must fill in the application form. Next, customers are required to confirm and pay fees through VISA, MasterCard, JCB, Diners Club, Union Pay and American Express. After 2 working days, they will get a visa approval letter via email. The time of processing is shorter if customers apply for an urgent visa. Lastly, they will have their visa approval letter stamped when arriving at the airport in Vietnam. Customers can leave their contact and messages after finishing their application and the staff will answer all their requests afterwards.
To support customers, the website has updated the new regulations of the Vietnam Immigration Department on Vietnam visas. Accordingly, all tourist visas are valid for just 3 months. People can apply for business visas instead if they want to stay in Vietnam for a longer time, including Indian citizens. It is also noted that Chinese citizens can only get a visa approval letter to enter Vietnam if their flight departs from other countries, except for China.
With a well-designed interface, Smiletravelvietnam.com is easy to access and search for any needed information about highlighted tourism events in Vietnam, upcoming promotion programs and great deals. For more details, please contact at sales(at)smiletravelvietnam(dot)com or call +84-976-127-023.