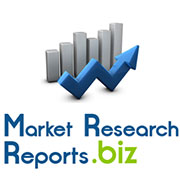 Global And China ITO Sputtering Targets Industry Report, 2013-2016
(PRWEB) May 28, 2014
ITO (indium tin oxide) sputtering targets are one of the core and critical materials in electronic information area, mainly for the manufacture of flat panel liquid crystal displays, touch panel, thin film transistors, solar cells, transparent electrodes and multifunction glass.
Browse Full Report With TOC: http://www.marketresearchreports.biz/analysis-details/global-and-china-ito-sputtering-targets-industry-report-2013-2016.
Currently, global ITO sputtering targets are almost monopolized by a small minority of enterprises such as JX Nippon Mining & Metals, Mitsui Mining, Tosoh, Samsung, Heraeus and Umicore, in which Japanese and Korean companies account for nearly 80% of the market share. For lack of core technology, Chinese ITO sputtering target enterprises are still small in production scale, and basically in trial production or small batch production.
Global ITO sputtering target demand mainly comes from Japan, South Korea, mainland China and other Asian countries, of which China accounts for more than 35% of the total. Benefited from the rapid development of downstream industries such as flat panel displays, touch panels, etc., global ITO sputtering target demand will hit 2,500 tons or so by 2016, of which China's demand will exceed 40%, as it is estimated.
To Download Full Report with TOC: http://www.marketresearchreports.biz/sample/sample/206206.
In addition to supply & demand market influence, ITO sputtering targets are also directly affected by raw material indium market. 70% of the global indium is used for ITO sputtering target production, but the indium resource is very scarce, with basic reserves merely 16,000 tons. While the current global annual consumption is about 1,400 tons, thus, long-term supply of indium will suffer bottlenecks.
China is rich is indium in the world, whose basic reserves make up 62% of the world's total. Slow developments in downstream deep processing industries, especially in ITO sputtering target market, lead to substantial indium export in China, while ITO sputtering target present a high dependence on import.
In order to break bottlenecks in technology and capacity and utilize indium resource effectively, Chinese enterprises have accelerated R&D and introduction of ITO sputtering technology and multiple high-end ITO sputtering target localization projects have been launched.
Inquiry Before Buying Report: http://www.marketresearchreports.biz/analysis/206206.
Zhuzhou Smelter Group Co., Ltd.: it has trial-produced ITO sintered sputtering target via mechanical mixing method by virtue of technological breakthroughs since 2008; in 2013, its 10-ton ITO sintered sputtering target production line was put into trial production, which showed a good effect in preliminary trial plating.
China Tin Group Co., Ltd.: it has built a complete ITO sputtering target process of hot-press approach and high temperature sintering method, which produces Jinhai ITO sputtering targets; in Nov. 2013, it introduced one 50-ton ITO sputtering target production line from Taiwai, which was used to produce high-end ITO sputtering targets for TET-LCD as planned.
Shaoguan Sigma Technology Co., Ltd.: embarked on ITO sputtering target field in 2002, it developed high-density large-sized sputtering target in Jan. 2008; in Sep.2011, it completed ITO sputtering target production line with annual capacity of 20 tons, which was to be lifted to 100 tons in 2015 as it was planed.
Latest Reports
Graphene Markets: 2014-2024-Market Growth, Trends, Technologies And Opportunities
Browse Full Report With TOC: http://www.marketresearchreports.biz/analysis-details/graphene-markets-technologies-and-opportunities-2014-2024.
Graphene markets will grow from around $20 million in 2014 to more than $390 million in 2024 at the material level. The market will be split across many application sectors; each attracting a different type of graphene manufactured using different means. The market today remains dominated by research interest but the composition will change as other sectors such as energy storage and composites grow. The value chain will also transform as companies will move up the chain to offer intermediary products, capturing more value and cutting the time to market and uncertainty for end users.
To Download Full Report with TOC: http://www.marketresearchreports.biz/analysis/198325.
Graphene is still in search of its killer application that delivers a unique value proposition or a first mover advantage. In the absence of such applications, the commercialisation process remains a substitution game. This is not meritless as graphene can target a broad spectrum of applications including energy storage, composites, functional inks, electronics, etc. The value proposition of graphene, the competitive landscape, the technical requirements, and the likely graphene manufacturing techniques will be different for each sector, resulting in market fragmentation. Therefore, the graphene market will in fact grow to consist of multiple subsets.
Global And Chinese Bioceramics Industry- 2009-2019-Industrial Growth, Share, Size, Trends and Forecast
Browse Full Report With TOC: http://www.marketresearchreports.biz/analysis-details/global-and-chinese-bioceramics-industry-2009-2019-market-research-report.
Market Research Report on Global and Chinese Bioceramics Industry, 2009-2019 is a professional and in-depth market survey on Global and Chinese Bioceramics industry. The report firstly reviews the basic information of Bioceramics including its classification, application and manufacturing technology; The report then explores global and Chinas top manufacturers of Bioceramics listing their product specification, capacity, Production value, and market share etc.; The report further analyzes quantitatively 2009-2014 global and Chinas total market of Bioceramics by calculation of main economic parameters of each company; The breakdown data of Bioceramics market are presented by company, by country, and by application; The report also estimates 2014-2019 market development of Bioceramics Industry.
The report then analyzes the upstream raw materials, downstream clients, and current market dynamics of Bioceramics Industry. In the end, the report makes some proposals for a new project of Bioceramics Industry and a new project of Bioceramics Industry before evaluating its feasibility. Overall, the report provides an in-depth insight of 2009-2014 global and China Bioceramics industry covering all important parameters.
To Download Full Report with TOC: http://www.marketresearchreports.biz/analysis/198509.
Table of Content
Chapter One Introduction of Bioceramics Industry
1.1 Brief Introduction of Bioceramics
1.2 Development of Bioceramics Industry
1.3 Status of Bioceramics Industry
Chapter Two Manufacturing Technology of Bioceramics
2.1 Development of Bioceramics Manufacturing Technology
2.2 Analysis of Bioceramics Manufacturing Technology
2.3 Trends of Bioceramics Manufacturing Technology
Chapter Three Analysis of Global Key Manufacturers (Including Company Profile, Product Specification, 2009-2014 Production Information etc.)
3.1 Company A
3.2 Company B
3.3 Company C
3.4 Company D
3.5 Company E
3.6 Company F
3.7 Company G
3.8 Company H
3.9 Company I
3.10 Company J
About Us
Marketresearchreports.biz is the most comprehensive collection of market research reports. Marketresearchreports.biz services are especially designed to save time and money of our clients. We are a one stop solution for all your research needs, our main offerings are syndicated research reports, custom research, subscription access and consulting services. We serve all sizes and types of companies spanning across various industries. Kindly Visit: http://www.marketresearchreports.biz/.
Contact Us
Office: United States
State Tower
90 State Street, Suite 700
Albany, NY 12207
United States
Toll Free: 866-997-4948
Tel: +1-518-618-1030
E: sales(at)marketresearchreports(dot)biz