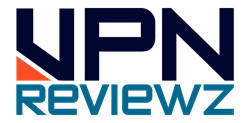 (PRWEB) May 30, 2014
VPNReviewz.com, a website where VPN providers are being reviewed, has updated its list for the year 2014. This is to go on with their goal of providing an honest and accurate VPN service provider information for their viewers to choose well.
VPNReviewz.com also offers reviews of proxy server and general VPN/Security Tutorials. They also provide unbiased tips on choosing a VPN service provider through VPN service comparison chart that includes all providers for the viewers to have a good overview, as well as essential factors when choosing a premium VPN Provider. Aside from the reviews, special savings, discounts and free trial offers on VPN providers can also be seen here.
"That is all the ones that we know about. While we recommend you choose among our top best providers for 2014, we want to list all of the VPN providers on the market for reference. If you are interested in our best deals on VPN, check out our special offers page also, as included on the website."
An IT consultant based out of South America, Michael Maxstead is the founder of VPNReviewz.com. He is also a fan of VPN both for hiding an IP address and getting around geographical restrictions.
"This website VPNReviewz helps you sort through the good and the bad and make your VPN decision a lot easier. We put a lot of effort and time into maintaining this website and we hope you find it helpful," said Michael.
To know more about them, visit http://vpnreviewz.com/.