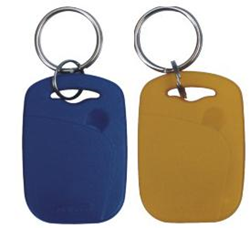 (PRWEB) May 29, 2014
Recently, SWAccessControl.com, an outstanding smartware manufacturer, has released its new assortment of NXP Mifare 1K S50/S70 4K Contactless Cards. All the new cards are featured with novel designs and great performance. More importantly, they are now offered at deeply discounted prices, up to 30% off.
As one of the most preferred suppliers, SWAccessControl.com offers not only NXP Mifare 1K S50/S70 4K Contactless Cards but also many other excellent items, including access control panel models, electronic door locks, and so on. To make things more convenient and economical, all its items are offered at reasonable prices. All its products are brand new; they are well-designed according to the latest customer feedback.
What's more, all the firm's discounted NXP Mifare 1K S50/S70 4K Contactless Cards are guaranteed to be carefully made and come with quality guarantees. It is true that SWAccessControl.com has employed a team of top specialists who pay close attention to product quality and client needs.
SWAccessControl.com never compromises on service. On its website, the purchasing process is secure and convenient. The company has received a lot of positive reviews from clients worldwide. The supplier has promised to grasp every opportunity to benefit old and new customers.
About SWAccessControl.com
SWAccessControl.com is a leading online store of access control system products. With an aim of offering the most affordable and convenient products, the company often announces new innovative products. In addition, it launches big promotions at its one-stop website frequently. Customer service is the top priority of this professional supplier.
More details about its high quality products can be found at http://www.swaccesscontrol.com/?content/product/category/13/index.html.