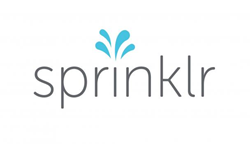 The Partnr program allows Sprinklr to provide brands with a complete enterprise social eco-system.
New York, NY (PRWEB) May 28, 2014
Sprinklr, the leading independent provider of end-to-end Social Relationship Infrastructure, today announced the availability and the initial members of its new program, called "Partnr." The first group of 17 companies in Partnr will train more than 250,000 consultants, creatives, and technologists in how to measure, manage, and optimize social customer experiences for the world's largest and most complex organizations.
Partnr will reduce the time and headache for large enterprise companies in finding the right competencies for large-scale deployments and implementations. The program will enable brands to manage social experiences across teams, functions, divisions, and locations more quickly and irrespective of company size or technical sophistication.
According to a leading analyst firm, from 1999 to 2013, large enterprises spent more than $1.8 trillion dollars investing in back-end systems. However, as technologies age, they risk becoming obsolete unless they are connected to the newest channels for customer engagement. The Partnr program enables the modernization of back-end systems by connecting them to over 20 social platforms efficiently and on a global scale.
"Forward-thinking CIOs realize that enterprises are sitting on significant investments in legacy CRM software, which could become obsolete if they don't get it ready for social," said Curt Petrucelli, formerly CIO of AstraZeneca's global commercial business unit. "Executives need to quickly seize the opportunity to help their organizations integrate customer touchpoints. They need a proven solution that can seamlessly weave social media into their customer engagements."
The handpicked companies were invited to the program because of their unique capabilities of global scale, social expertise, enterprise focus, mutual client validation, and complementary technology offerings. The members include:
-- Global service providers (Accenture, Cognizant, Deloitte, IBM)
-- Creative agencies (AKQA, R/GA, MRM, Mason Zimbler, Trellist, Tribal Panama)
-- Technology solution providers (RichRelevance, SHIFT, ThisMoment, Branderati, Clarabridge, Moxie Software, Opal)
"Enterprises face a business challenge because of the arrival of the social customer who engages when and where they choose," said Doug Palmer, Principal, Deloitte Digital. "Legacy systems designed for a single department or division are problematic for brands seeking to manage experiences at every touchpoint in the customer journey. In joining this partner program, Deloitte can rapidly bring market leading and deep industry experience on a global scale to firms that wish to integrate social data into existing enterprise business systems."
"Brands don't want to play the role of systems integrators," said Ragy Thomas, Sprinklr CEO and Founder. "They prefer to focus on designing and delivering great customer experiences across teams, functions, divisions, and locations. The Partnr program allows Sprinklr to provide brands with a complete enterprise social ecosystem that will remove much of the pain of enterprise social integration and deployment in getting ready for the next era."
Admission to the Sprinklr Partnr program is highly selective. Applications for the next round of partners are now open. Companies that have a vision for the need for brands to manage experiences across touchpoints and have a complementary offering are welcome to download more information from the Sprinklr website.
About Sprinklr:
Sprinklr's infrastructure software is how brands manage social experiences. Unlike tools and platforms, Sprinklr is the only end-to-end integrated social relationship infrastructure. Called "the most powerful technology in the market" by a leading analyst, Sprinklr accelerates the social maturity of a brand, from just 'doing social' to being social, at scale. Sprinklr's cloud software and strategic and analytic services enable the enterprise to innovate faster, grow revenue, manage risk and reduce operational costs. Founded in 2009, Sprinklr serves more than 450 brands. @sprinklr #SocialAtScale.