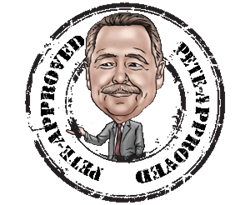 East Hartford, CT (PRWEB) May 28, 2014
Celebrating its 20th year as the leading family-owned travel insurance provider to the travel agency & supplier community, Travel Insured International is announcing exciting product enhancements, including first-to-market benefits. Following an in-depth market analysis and countless agent interviews, Travel Insured International has determined that many agents are overwhelmed by the sheer number and complexity of various travel insurance products being provided to them to offer to their clients.
Travel Insured International also determined that of the 4 retail insurance products that they currently offer in the marketplace, nearly 90% of all sales can be attributed to two products, with Worldwide Trip Protector garnering nearly 80% of all sales. According to Jon Gehris, President& CEO, the company enhanced the retail product line to make certain that we build on the success of our top selling products, while continuing to simplify the insurance offering process for agents.
With the final product launch's arrival, members of the agent community have shared how they are pleased with the company's enhancements:
"Not only did Travel Insured introduce Interruption For Any Reason, a new, never seen before travel insurance benefit, but they simplified the whole purchase process all together by making it faster and easier, and helping us do more business the right way." - Jeff Sonenstein, President of Globe Travel Service
"Travel Insured is always evolving to cater to the needs of the travel community. The new, enhanced retail line, with competitive pricing that is sure to please, is just another way they have proved to provide us with what we need to be successful." - Pat K. Cinfici, Boscov's Travel
"This is one of the few companies that pride itself on being a family owned business, just like 96% of the travel agent industry, and promises to treat their customers like a part of their family - that is why I continue to work with them year after year." - Kate Murphy , President of Wings Travel Group
Pete's Promise:
Along with a new product line, Travel Insured has introduced "Pete's Promise," a way to make sure each and every customer is treated as one of their family members. Peter Gehris, the visionary founder of Travel Insured International, has enjoyed a successful career in the insurance industry spanning four decades including 20 years in travel insurance. Pete built his company on a foundation of family values and exceptional customer service which is where "Pete's Principles" come into play.
As a way to show how they will keep their promise, and communicate with you at all times, Travel Insured is introducing Pete Approved on Twitter. Follow Pete on Twitter for company updates, ways he is keeping his promise to you, and to have any questions you may have answered!
Connect with Pete on Twitter here!
Travel Insured International
52-S Oakland Ave.
E. Hartford, CT 06128-0568