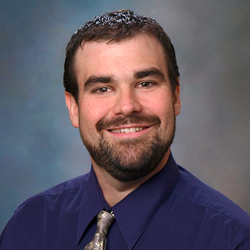 "It's just what we wanted," sums up Tollefson, "I would recommend this system to other facilities in need of a thyroid uptake system upgrade."
(PRWEB) May 29, 2014
When the Mayo Clinic was in need of a new Thyroid Uptake System, Chris Tollefson, Nuclear Medicine Supervisor at the Mayo Clinic Foundation in Scottsdale, AZ, and his staff decided upon the Atomlab 960 Thyroid Uptake with DICOM compatibility by Biodex.
"We had done our homework before purchasing our Atomlab 960 Thyroid Uptake System with optional DICOM software," says Tollefson, "We didn't fully realize until hooking it up and enabling the DICOM functionality, however, that it would save our staff so much time while doing even more than we expected."
"One of the big concerns with selecting a new thyroid uptake system," explained Tollefson, "was the need for intuitive software that would interface both easily and seamlessly with the staff's DICOM digital imaging workflow. We had it hooked-up and functioning with our work list almost immediately after the software update was released," continued Tollefson, "even better, everything worked exactly as we had expected."
"Our technologists were able to select studies off the work list and send the uptake report to our PACS system without having to switch programs or transition any numbers to an image annotation. This is much more efficient for the technologist and it limits the chances of making manual entry errors. All of our other software had DICOM functionality, so we really didn't need any training when we turned on the DICOM compliant version of the Atomlab software. Our staff was able to follow the progression with ease. It is seamless, and it's intuitive in that after you complete a study you simply send it right off to the PACS system."
As they began to explore the Atomlab 960's optional DICOM software, Tollefson and team quickly uncovered additional benefits. "We hadn't really considered that the ability to back-up the database meant there's no need to print out reports," stated Tollefson, "We no longer have to maintain a paper binder, full of historical reports.
"It's just what we wanted," sums up Tollefson, "It integrates seamlessly with our current DICOM digital imaging workflow, it is easy to use, it helps us organize and back-up data, and it saves us time. I would recommend this system to other facilities in need of a thyroid uptake system upgrade."
The new optional DICOM Software program incorporates the Atomlab 960 Thyroid Uptake System with hospital management systems, streamlining workflows and improving communication. The DICOM Software program retrieves patient information from the work list and uploads the patient results, without exiting out of the clinical software, increasing staff productivity and efficiency. DICOM allows the thyroid uptake reports to be transferred, stored and queried/retrieved throughout a facility. Physicians can view both images and uptake reports simultaneously.
The Atomlab 960, finalist in the 2014 Medical Design Excellence Awards, is an advanced spectrum analysis instrument designed for diverse nuclear medicine applications which boasts a count rate of 150,000 cps and is engineered for mobility, durability and operational efficiency. The combination of a new unique positioning LED and distance measurement rod allows for easy and reproducible patient positioning and uptake measurements during nuclear imaging. The system's multi-channel analyzer has 1024 channels, with individual MCA's for the probe and optional well counter.
To read the Mayo Clinic story in its entirety, visit http://www.biodex.com/testimonial-mayoclinic. To learn more about the Biodex Atomlab 960 Thyroid Uptake System and the optional DICOM Software or arrange for an online demonstration, contact Biodex directly at 1 800-224-6339 (Int'l 631-924-9000), visit our website, http://www.biodex.com/thyroiduptake, or email us at info(at)biodex(dot)com.
About Biodex Medical Systems, Inc.
Biodex Medical Systems, Inc. manufactures and distributes medical devices and related replacement parts for physical medicine, nuclear medicine and molecular imaging, and medical imaging applications. It also provides concussion management as well as fall risk screening and conditioning programs. The Biodex commitment to innovative excellence spans more than 60 years. Our customer-driven support is why leading medical facilities around the globe call Biodex first.