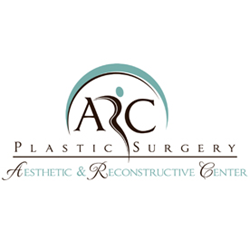 Miami, FL (PRWEB) May 29, 2014
A mommy makeover is a unique cosmetic surgery procedure designed specifically for women who wish to enhance their appearance and regain their pre-pregnancy figure. Pregnancy, breastfeeding, and aging are all factors that can take a toll on a woman's body. Some of the most common effects are breast sagging and loss of volume, as well as stretch marks and excess fat around the abdomen. Mommy makeovers combine several procedures, such as breast lifts, breast augmentation, butt lift, and even liposuction, to help women feel confident in their appearance. ARC Plastic Surgery, the plastic surgery practice of Dr. White, announces approval for safety of multiple cosmetic procedures when performed in a single Mommy Makeover operation.
Because mommy makeover consists of a combination of procedures, not many mommy makeover treatments are alike. Dr. Jeremy White, plastic surgeon at ARC Plastic Surgery, will use a variety of treatment techniques and customized treatment options to deliver the best possible results. After doing hundreds of these cases, ARC Plastic Surgery is extremely pleased with their safety record. Most of their patients prefer to do multiple procedures during one operation rather than separately.
When performing a single procedure, the most common one performed during mommy makeover is the breast augmentation, which adds volume and restores the shape of the breasts; breast lifts to alleviate sagging of the breast and lift the nipple to a higher position on the breast; and tummy tuck to remove excess fat and sagging skin from the abdomen to reveal a toned, attractive stomach. This procedure can also reduce or eliminate the appearance of stretch marks. Liposuction can also be used to eliminate stubborn, localized fat deposits, from several areas of the body, including the upper arms, abdomen, thighs, and buttocks.
During the mommy makeover consultation, Dr. White will explain the procedure in depth. He will also perform a thorough examination, review oral health history and evaluate the aesthetic goals. Dr. White will determine who is a good candidate for mommy makeover, as well as which procedures the mommy makeover should entail.
About ARC Plastic Surgery:
Dr. Jeremy White is a plastic surgeon Fort Lauderdale specialist trained in reconstructive procedures of the entire body, as well as otolaryngology (cosmetic and reconstructive challenges in the head and neck).
With his vast experience within the surgical industry, Dr. White has treated patients all over the world, receiving numerous awards for his work. However, aside from being honored, Dr. White's real success comes from achieving and exceeding his patient's requests, while at the same time minimizing their recovery time.
Over the years Dr. White has completed a number of successful surgical body procedures including (but not limited to): tummy tucks, arm lifts, buttocks lifts, thigh lifts, liposuction, and breast enhancements / reductions.
In addition to body enhancements, Dr. White is also a cosmetic surgery expert when it comes to facelifts, necklifts, facial fillers, chin implants, eye lid surgery, and nose lifts.
Before any surgical procedure is scheduled, the plastic surgeon expert ensures each patient is provided with counseling and advice pertaining to their specific personal physical goals.
To schedule a free consultation, or inquire about the different surgical procedures ARC Plastic Surgery offers, please call (305) 501-2000 or visit http://www.arcplasticsurgeons.com/contact-us/.