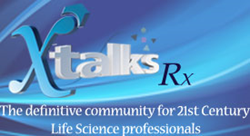 Toronto, Canada (PRWEB) June 02, 2014
Learn about current industry hot topics through free webinars which will be presented by leading experts in clinical trial, pharmaceutical, and biotech industries et al. Participate in the discussion and stay updated and relevant in your field. Access to all webinars are complimentary and a list of upcoming webinars in June is below. Click HERE for a detailed listing.
PHARMACOVIGILANCE

Cosmetovigilance – Vignette for the First Regulatory Year of EU Regulations – Impact on North America and Europe (June 5, 2014)
CLINICAL & PHARMACEUTICAL LABELS

Clinical Labels: Keeping the Patient & Site in Mind (June 17, 2014)
The Impact of Pharmaceutical Imprinting Defects and Ideas to Overcome Them (June 18, 2014)
Trends & Best Practices in Global Drug Product Labeling Management: Taking Control of the End-to-End Labeling Process (June 24, 2014)
OUTSOURCING & EMERGING MARKETS

Innovation in Strategic Alliances: Moving from Transactional Outsourcing to a Partnership (June 25, 2014)
Successful Management of Global Studies in Emerging Markets – Key Considerations from the CRO and Central Laboratory Perspective (June 30, 2014)
Quality, Speed, Flexibility and Customer Focus in API Manufacturing: An Introduction of Cambrex through Customer Case Studies (June 11, 2014)
ONCOLOGY

The Immunoscore and Immunoprofile: Assessing Anti-Cancer Immunity as a Biomarker to Stratify Patients for Clinical Trials (May 29 & Jun 2, 2014)
Implementing Adaptive Trials: Operational Considerations (June 12, 2014)
DRUG DEVELOPMENT

Rapid Formulation Development and Clinical Testing (RapidFACT™) – Expediting Development of Optimal Drug Products (June 24, 2014)
Genomic Know-How® Webinar Series - Part 3: Exome Sequencing and Analysis: Considerations for Sample Input, Capture Techniques and Pipelines related to Variant Detection (June 25, 2014)
Insights on Improving Global Drug Development from Bench to Commercialization - Part 2: Starting with the End in Mind: Regulatory Strategy from the Beginning (June 26-27, 2014)
CLINICAL TRIALS & DATA MANAGEMENT

Current and Future Access Challenges for Specialty and Biotechnology Products (June 9, 2014)
Integrating the Clinical Enterprise with Innovative Cloud Technology (June 11, 2014)
The Role of the Monitor in a Risk-Based Monitoring Program (June 12, 2014)
Target Product Profile Guiding Cross-functional Strategies for Medical Device and Diagnostic Organizations (June 26, 2014)
Measuring How Well Subjects Know and Do in Neuropsychiatric Clinical Trials (June 10, 2014)
Click HERE to register for the Upcoming Webinars.
----------------------------------------------------------------------------------------------------------------------------------------------------
ABOUT XTALKS: Powered by Honeycomb Worldwide Inc., Xtalks is a leading provider of educational webinars to the global Life Sciences community. Every year thousands of industry practitioners (from pharmaceutical & biotech companies, private & academic research institutions, healthcare centers, etc.) turn to Xtalks for access to quality content. Xtalks helps Life Science professionals stay current with industry developments, trends and regulations. Xtalks webinars also provide perspectives on key issues from top industry thought leaders and service providers.
To learn more about Xtalks visit http://xtalks.com.
For information about hosting a webinar visit http://xtalks.com/sponsorship.ashx.
Contact:
Michelle Tran
Tel: +1 (416) 977-6555 ext 284
Email: mtran(at)xtalks(dot)com