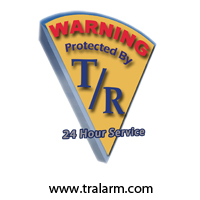 By 2021 there should be about 250 billion units installed.
(PRWEB) May 30, 2014
Over the past few years RFID, also known as Radio Frequency Identification Device, has been growing technology solution in many different aspects of today's life. It is being used these days by institutes, government agencies, businesses and people that found a use for this technology to upgrade their capabilities. The RFID technology helps to protect items and people and keep track of where they are at any given moment.
RFID is a solution that contains two devices - a receiver and 'transmitter tags'. The receiver is the control unit. It is a device that is installed either in an office or home and it can track the position of the transmitter tags. The transmitter tags are little devices that can be attached to, or put into anything that you need to track. No matter where the item is, you can track it using the RFID receiver. The receiver uses radio waves that transmit an energy field to alert the RFID tag to provide where it is on a map. The receiver tracks the tags and reports their location, no matter where they are in the world.
When it comes to RFID security for hospitals, doctors will be able to track patients, so sick people will not get lost. Alzheimer patients, for example, won't disappear or wonder off to unknown locations.
Some Hospitals are giving visitors active RFID badges that can be read through the hospitals Wi-Fi, letting the hospital staff know where exactly visitors are, as they come to visit hundreds of patients in different district zones. Employees also wear RFID tags, so the management knows where nurses and doctors are at all time. RFID for Hospitals helps with productivity, security and keeps everyone on track.
'RFID ID badges', in many businesses, are an upgrade to the level of security. When you scan into a building it will tell security that you are in the building, as well as exact location. The RFID security system is also very helpful if there is ever an emergency.
Ship cargo Companies are using RFID tracking on containers or products globally through satellites. This lets the owner know that cargo is headed in the right direction, on schedule and that merchandise is not being stolen. If something is stolen though, it will be very easy to find where the stolen goods are.
Since 2011 there has been just under 3 billion units of RFID tags installed in buildings, by 2021 there should be about 250 billion.
The Osheaga Music and Arts Festival in Canada started to use RFID badges for everyone that attends the festival. All employees, performers and attendees will be wearing one. This allows the festival's staff know where every employee is at all times.
The festivals marketing staff used the RFID system for social media purposes. They had people use their RFID bracelets to scan and promote bands on their Facebook or Twitter.
Michael Rodrigues, evenko's ticketing manager, said, "Access control was not the festival's primary concern; instead, the promoter sought other benefits from an RFID system, such as enabling ticket holders to connect with social media, potentially promoting not only bands and the event itself, but also products that could advertise via social media." For the future they hope these RFID badges will allow people to purchase merchandise by just scanning the bracelet. As apps on smart phones have allowed you to load in money and just scan a barcode for a quick purchase, the festival owners hope these badges will be able to do the same.
TR Alarm supplies all types of RFID security in New York & New Jersey. And have been successfully installing several RFID systems over the past year. RFID is a part of the next generation of security systems – ones that will save money, increase productivity and increase safety of people or items.