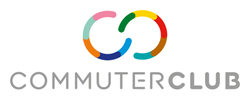 Over two million Londoners are paying too much on their commute. Annual Travelcards were created to give commuters big discounts. The problem is they cost thousands upfront, making them too expensive for millions of Londoners
London, UK (PRWEB UK) 2 June 2014
CommuterClub is proud to announce a new choice for London commuters. CommuterClub makes the big savings of Annual Travelcards affordable by spreading the large up-front cost into monthly payments. Annual Travelcards offer regular commuters average annual savings of over £200 in comparison to purchasing monthlies, and up to £700 in some cases for commuters using weeklies or pay as you go. But they cost thousands to buy in one go, putting them out of reach for hundreds of thousands of Londoners. CommuterClub's low cost payment plan solves this.
London commuters spend over £1,500 on average on travel every year; many spend much more, losing as much as a quarter of their salary on travel to work. Yet, of the 2.5 million regular London commuters who could benefit from the savings of Annual Travelcards - which offer the best value for daily commuters – less than 10%, or only 222,000 bought one in past 12 months.
"Over two million Londoners are paying too much on their commute. Annual Travelcards were created to give commuters big discounts. The problem is they cost thousands upfront, making them too expensive for millions of Londoners," says Petko Plachkov, Co-Founder and MD of CommuterClub, "At CommuterClub, we wanted to create a simple and transparent instalment plan that helps Londoners access these savings. Our product was designed with consumers at heart, meaning understandable fixed monthly payments, no hidden fees and easy cancellation."
CommuterClub has partnered with one of the UK's biggest transport operators, Abellio, to provide Annual Travelcards.
Finance for the product is provided by RateSetter, a leading UK peer-to-peer lending platform and an example of the boom in the 'sharing economy'.
Rhydian Lewis, Founder and CEO of RateSetter, said, "This is a fantastic new product that we are delighted to get behind. The capital's hard-pressed commuters are fed up of sky high upfront costs, and CommuterClub is delivering an affordable alternative.
About CommuterClub
CommuterClub wants to make commuting easier and more affordable for Londoners. CommuterClub makes the savings of Annual Travelcards more accessible to Londoners through a simple, low cost instalment plan.
Annual Travelcards offer big savings for regular commuters, but they cost a lot upfront. CommuterClub helps spread the cost into easy and affordable monthly payments. CommuterClub is a pioneer in providing loans specifically for travel.
CommuterClub was founded in 2013 by two frustrated London commuters looking for ways to lower their commuting costs. CommuterClub has already process over $500k in applications and today, CommuterClub helps hundreds of Londoners save on their commute. CommuterClub was started in the belief that every penny saved on the trip to work is a penny consumers can spend on what really matters.
CommuterClub is authorised and regulated by the Financial Conduct Authority and is based in London, UK.
For more information on CommuterClub, please visit http://www.commuterclub.co.uk
About Abellio
Abellio is an international public transport company which delivers rail and bus services to over one million passengers every day across the UK, Germany and the Czech Republic. In the UK Abellio operates the rail companies Merseyrail*, Northern Rail*, Greater Anglia and the bus companies Abellio London & Surrey. In mainland Europe, Abellio operates bus and rail contracts in several federal states in Germany through Abellio Deutschland and bus contracts in the Czech Republic through Probo Bus.
*In a 50:50 joint venture with Serco
For more information on Abellio, please visit http://www.abellio.com
About RateSetter
RateSetter is a pioneer with a ground-breaking proposition that lets savers and borrowers set the interest rates they want via a safe and fair online platform.
Its Provision Fund was the first of its type in the P2P industry in the UK to help protect savers against the risk of borrower default. It is also the largest at £4.5m and no saver has lost a penny since its 2010 launch, a unique feat amongst the major P2P platforms.
RateSetter is a young, entrepreneurial company, established in October 2010, with the aim of simplifying the peer-to-peer sector. The business grew at 219% in 2013 compared to overall sector growth of 107%, making it the fastest growing major peer-to-peer company in the UK.
RateSetter is authorised and regulated by the Financial Conduct Authority.
For more information on Ratesetter, please visit http://www.ratesetter.com
MEDIA CONTACT
Petko Plachkov
Founder and Managing Director – CommuterClub
M 078 2723 3805 | L 0203 667 3024 |petko(at)commuterclub(dot)co(dot)uk
23 Savile Row, London, W1S 2ET
Imran Gulamhuseinwala
Founder and Chairman - CommuterClub
M 077 7079 3113 | L 0203 667 3024 |Imran(at)commuterclub(dot)co(dot)uk
23 Savile Row, London, W1S 2ET
Notes to editors
Statistics on London commuters ticket numbers and spend are sourced from Freedom of Information requests submitted to TfL.
Statistics on London commuter numbers are sourced from TGI Survey 2014 Q2 (Jan 2013-Dec2013)