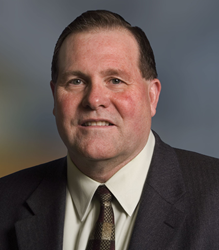 Orange Beach, ALA. (PRWEB) May 28, 2014
The Alabama Association of Fire Chiefs (AAFC) is collaborating with Columbia Southern University (CSU) to present their summer conference on June 15-18 at the Perdido Beach Resort in Orange Beach.
The keynote address will be given by retired fire chief from Mesa, Ariz., Dennis Compton. He will speak about "Let's Raise the Bar for Fire Officer Leadership."
Compton is a well-known speaker and author of several leadership books. He is currently chairman of the National Fallen Firefighters Foundation Board of Directors, co-chair of the fire service-based EMS Advocates Steering Committee, and a member of several other national fire service associations.
"I think the conference is an outstanding opportunity for fire service personnel from Alabama and any other state to network and listen to well-informed speakers to enrich their development," said AAFC Past President James St. John.
Other speakers and topics to be covered at the AAFC conference include:

Philadelphia Fire Department Deputy Commissioner Henry Costo: "Ignorance is NOT Bliss: Incident Review"
Scott Rounds, Ph.D.: "Firefighter Safety: The Fire Chief's Perspective"
Joe Schreiber, veteran of TV production – "The Art of Story Telling"
Deputy U.S. Fire Administrator (ret.) Charlie Dickinson – "One Fire-Two Outcomes"
Registration details for the AAFC Summer Conference
o $250 for AAFC members, CSU students, alumni and learning partners
o $275 for non-members
For more information, please visit http://www.columbiasouthern.edu/About-CSU/CSUNews/Events/2014-6-AAFC or email Megan(dot)Snyder(at)columbiasouthern(dot)edu.