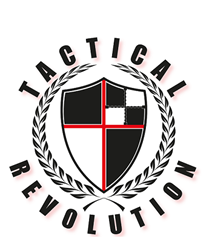 "Our company's objective is to create technologies that increase the odds of our men and women returning back home safely from the field – the AJAX Armor System can help achieve this." Timo Tervola, President
Tampa, FL (PRWEB) May 29, 2014
The Special Operations Forces Industry Conference (SOFIC) 2014 – Tactical Revolution, a Jupiter, Fla., defense technology company which creates innovative products for military, law enforcement, and other security applications, unveiled the revolutionary AJAX Armor System, a highly effective weapon mountable ballistic shield that enhances battlefield survivability and warfighter confidence.
Displayed in the booths of International Armored Group, an armored vehicle manufacturer, and FN Herstal USA, a weapons industry giant, the AJAX Armor System gained a significant amount of domestic and international attention as a method of better protecting warfighters, law enforcement, and other security personnel in high-risk areas.
The AJAX Armor system allows a single individual to fortify their position by up-armoring their actual weapons platform. In essence, it is a man-portable gun shield that could be attached, within seconds, to any weapons platform that has standard side rails on it. The design allows for an unobstructed effective line of sight, allowing for maximum situational awareness with or without weapon mounted optics. Capable of defeating multiple high-velocity projectiles, it provides protection to vital areas such as the head, neck, and upper torso – areas traditional body armor systems fail to adequately protect.
Ideal uses include fixed base-of-fire elements, defensive fortifications, checkpoints, as well as vehicle, watercraft, and aircraft mounted weapons platforms.
"The AJAX Armor System is a game changer," said Timo Tervola, President of Tactical Revolution. "It provides a practical, affordable solution to preventing casualties during a firefight. Our company's objective is to create technologies that increase the odds of our men and women returning back home safely from the field – the AJAX Armor System can help achieve this."
About Tactical Revolution
Tactical Revolution, a Jupiter, Fla.,-based defense technology company, develops innovative tactical equipment and systems for military, law enforcement, and other security personnel. For more information, visit http://www.tacticalrevolution.com.