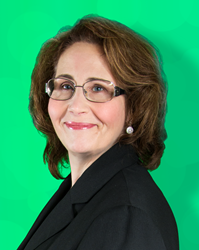 I have been so impressed with Deb's refreshingly original approach to many sales issues that I invited her to join the exclusive Top Sales World team. Be assured, Deb Calvert is a name you are going to be hearing a lot in the future. - CEO, Top Sales World
San Jose, CA (PRWEB) May 29, 2014
Top Sales World, the international hypermarket of resources for sales professionals, published the 2014 list of Top 50 Sales & Marketing Influencers on May 28, 2014. Deb Calvert, president of People First Productivity Solutions, based in Morgan Hill, CA, is a first-time addition to this prestigious list.
Calvert is the host of the popular online radio show CONNECT! Online Radio for Professional Sellers. Each Saturday, Calvert interviews sales experts and takes listener questions to help sellers form and sustain connections with their buyers.
In 2013, Calvert's first book became a finalist for the year's Top Sales & Marketing Book. Like the radio show, her book, ""DISCOVER Questions™ Get You Connected," focuses on helping sellers understand and connect with their buyers. The book is based on 20 years of field research on over 10,000 sales calls. In it, Calvert outlines the eight purposes for asking questions that form the acronym DISCOVER.
Calvert's research and work extends to her widely read blog CONNECT2Sell and into the sales training and sales productivity consulting work she and her team provide. Her company, People First Productivity Solutions, offers an array of sales support and leadership development programs to "build organizational strength by putting people first."
Top Sales World, founded by leading sales authority Dr. Jonathan Farrington and based in the United Kingdom, publishes this annual list to "discover who really are the sales and marketing experts, gurus, commentators, authors and spokespeople who genuinely influence the way we think, sell and market our companies/products/solutions."
A group of independent researchers benchmark each individual's impact within the sales space using the following criteria: social media presence and authority; quality, regularity and popularity of written work; active engagement with recognized resource sites; and commitment to continually advancing selling and marketing practices.
The full list of 2014's Top 50 Sales & Marketing Influencers is available on the Top Sales World website where new resources and content are published each weekday.