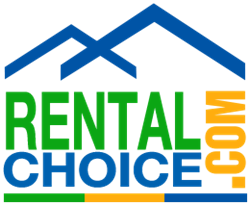 San Antonio, TX (PRWEB) May 31, 2014
Rental Choice(.com) is proud to announce a new advertising partnership with Pyramis Company. Pyramis has been assisting rental property owners in the San Antonio metropolitan area since 1985.
As a result of the new partnership, the Rental Choice (.com) directory will feature Pyramis Company, who will receive custom advertising that focuses on their property management services. Visitors to Rental Choice (.com) are able to learn more about Pyramis by visiting their profile page on the directory. This profile page allows users to click through to Pyramis Company's website, which lists properties currently under their management. Users can also call Pyramis directly or submit a brief contact form to communicate via email.
Pyramis Company was established in 1985 to provide superior property management and leasing services to the small owners of residential real estate. For the past twenty-nine years, they have built a reputation of outstanding management of single-family homes, duplexes, condominiums, townhomes, and small apartments. Pyramis handles all aspects of the leasing process and property management, from carefully selecting tenants and addressing their concerns, to the physical upkeep of the property, maximizing their clients' bottom lines and enhancing the property and investment value. Craig Acord, president of Pyramis Company, has earned the Institute of Real Estate Management's Certified Property Manager designation and instills in his staff the importance of quality service and attention to detail.
Rental Choice (.com) uses targeted marketing strategies to reach out to property owners and offer them free access to the online directory. The property owners are then able to connect directly with a property manager in their local area either through a form sent directly to the company email, phone or by visiting their website directly for more information from a link that is provided on the advertiser's landing page. To learn more about Rental Choice (.com), visit http://www.rentalchoice.com.