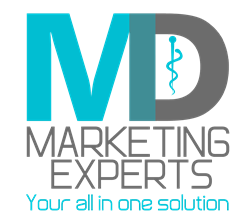 (PRWEB) May 29, 2014
MD Marketing Experts knows how important the first impression can be for a new business. Often times, the first encounter a person has with a business, especially with doctors and surgeons, is by clicking their website in Google search results. This is why it is so critical to have a modern, professional website to introduce your practice.
MD Marketing Experts is happy to announce their latest creation, a specialty micro-niche site for Bellava MedAesthetics in Westchester NY. Their new website, GummyBearsWestchester, is devoted to the latest generation of breast implants.
Gummy Bear breast implants are the latest and greatest option available because they provide the most natural look and feel. They are named after the gummy bear candy because they have a cohesive, gel-like substance inside that minimizes rupturing, rippling, and leakage. Even if directly cut open, the implant does not lose its filling or shape. This means they have a much lower complication rate compared to other silicone options and they even last longer because they are unlikely to rupture. Gummy Bear implants also come in a variety of shapes and sizes to fit every individual body and to create the most natural look possible.
On their new website, interested women can view before and after galleries and explore FAQs to learn why Mentor MemoryShape gummy bears may be the best choice of implant for them. MD Marketing Experts also arranged professional video and photoshoots, so visitors can hear Dr. James Lyons explain why gummy bears are better than traditional implants:
"If you fill a baggie with a cohesive gel like the Gummy Bears and close your eyes and you feel that, that really feels like a breast. But if you close your eyes and feel a baggie filled with water, that doesn't feel like a breast. So you have more naturalness, and from an aesthetic point of view, the most important part is that we have shape selections, too, whereas with old implants, you only had size selections." ~James Lyons, MD
Women who call 914-600-5989 to schedule their complimentary consultation and mention the Gummy Bears Westchester website or contact Bellava MedAesthetics directly online will receive a special $500 off their procedure.
Medical and healthcare professionals who are interested in learning more about how an updated website, SEO & PPC, and other internet marketing techniques will improve their practice and bottom line should contact MD Marketing Experts at 888-428-7999 for a free audit. To see samples of other recent projects, visit their Case Studies Collection.
Steven Panzella, President
MD Marketing Experts
888-428-7999