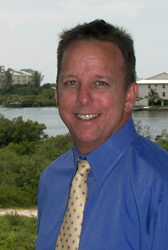 "My momma always said, Life was like a box of chocolates. You never know what you're gonna get." - Favorite Quote, Clay Scroggin, Founder of CompareHRIS.com.
Seminole, FL (PRWEB) June 02, 2014
CompareHRIS is announcing the Clay Scroggin Memorial HR scholarship, a $1,000 gift to a student with both pragmatic and philanthropic goals in the HR (Human Resources) field. CompareHRIS is proud of Clay's mission for his company which was, and is, to help individuals and businesses find the right HRIS (Human Resources Information System) for their needs.
Before he passed from brain cancer, Clay had 15 years in HR in direct sales and reselling. He then decided to create a website with a sole purpose of helping companies choose the right HR System. The CompareHRIS website, CompareHRIS.com, and tool were two of Clay's greatest achievements. Scroggin's most significant mark, however, was his personal and philanthropic interactions with people. He provided "humans with resources."
The HR software selection tool, the website's primary feature, enables one to enter various personal requirements desired for an HRIS. The tool then weighs the input against the features offered by established HRIS companies and returns an unbiased ranked list of HR systems that best meet the criteria. Clay worked with a variety of industry experts to determine how best to structure the tool before incorporating the resource into CompareHRIS.
CompareHRIS wishes to keep Clay's spirit alive by assisting a deserving student with, what we realize can be, a large financial investment in one's future.
Applicants will have from October 1st until November 30th to apply for the Clay Scroggin Memorial HR Scholarship. An online list of requirements, as well as the application, is available at CompareHRIS.com, http://www.comparehris.com/hris-scholarship.html.