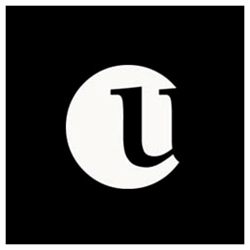 Aventura, FL (PRWEB) May 29, 2014
Not only is spray tanning a special treat and a perfect opportunity to get pampered, but it can also save skin from a number of problems caused by sun tanning. Sun exposure can cause untold damage to delicate skin as a result of UV radiation. U Style Salon announces their new spray tanning Bronze Biologic to help clients achieve the look they desire without the harmful after-effects of the sun.
To achieve a healthy, safe glowing tan that lasts, spray tanning is the perfect way of getting that sun-kissed or dark tan look without actually having to expose it to harmful sun. The Miami beauty salon, U Style Day Spa, offers a spray tanning solution that is safe for the skin; the spray contains no harmful ingredients as it is made with only botanical ingredients.
While sunbathing for hours might seem like a great way to get a beautiful bronzed glow, the sun can cause a lot of damage such as premature aging and skin cancer. When the skin is subjected to UV radiation, the skin produces more melanin which leads to a darkening effect (tanning) of the skin. While this kind of a sun tan which might look healthy, it is actually the skin's way of protecting itself against further damage.
One of the main reasons spray tanning has become popular is because of the short amount of time the whole process takes. All it takes is a walk-in to the salon where they will apply special tanning solution. The process is complete within a few minutes which make it simple to walk out of the tanning booth with the tanned look that was desired.
Bronze Biologic premier cosmeceutical tanning solutions are proprietary formulas that use only the finest botanical ingredients available to produce a safe, all natural looking tan. All of those solutions are manufactured in the highest quality facility with a unique process that is exclusive to Bronze Biologic, utilizing beet and cane sugar extracts.
About U Style Services:
Known for being one of the best hair salons in Miami, UStyle Day Spa Salon offers a number of beauty services which include hair treatments, manicures, pedicures, massages, and spray tans.
As the growing Miami day spa salon continues to expand their business, so have the types of services they can offer. For brides looking for an elegant, original hair style for their big day, UStyle is the bridal Miami choice.
The staff at UStyle is comprised of highly-skilled, industry professionals in the areas of nail technicians, stylists, and aestheticians. Plus, for women seeking a ravishing cosmetic look, UStyle is the Miami beauty preferred choice. In addition to their multitude of professional services, UStyle is the one-stop-shop for popular, high-end hair and skin products including Rene Furterer, Seri Expert, Moroccan Oil, Clarins Skin Care, and Clarins Make-up.
For more information about services and products UStyle has to offer, or to schedule a free conditioning treatment, contact their Aventura store today by calling (305) 933-3341 or by visiting http://www.ustylesalon.com/contact/.