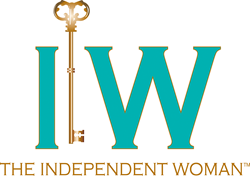 Today, women rank 'financial issues' as the number-one most pressing concern in their life.
Cape Coral, FL (PRWEB) May 30, 2014
The Independent Woman, a leader in financial training designed specifically for women, has opened registration for 5 upcoming San Francisco area workshops. Women wanting to take control of their finances and create a legacy for their future are invited to attend this fast-paced, free financial workshop.
A total of five workshops will be held from Tuesday, June 17 through Saturday, June 21. The workshops will be held in Walnut Creek, Palo Alto, Burlingame, San Rafael and San Jose. The mission of Independent Woman is to empower women to find their own path to financial freedom and security.
"Today, women rank 'financial issues' as the number-one most pressing concern in their life," stated Kim Kiyosaki, bestselling author and Independent Woman advisor. "It's more pressing than family, health, or time. So what holds women back from getting actively involved in building a financially secure future? In a word: knowledge. That's why one of our primary goals at Independent Woman is to demystify finances and investing. It starts with something as simple as learning the vocabulary of money and investing."
Following are some of the key topics women will discover at the event:

Why acquiring a financial education is the key to achieving financial freedom
How it's possible to create multiple streams of additional income regardless of the economic climate
How to build financial independence and still have time for family and friends
The free Independent Woman Workshops in the San Francisco area wil be led by Nicole D'Ambrosio. In 2007, Nicole had the opportunity to compete on the NBC television series The Apprentice and was a finalist who received constant praise from Donald Trump.
The Independent Woman workshop is designed to help women boost their financial IQ and start them on the path to realizing their true financial potential. Regardless of their current situation, this free workshop is a chance for women to have fun, find support, and discover financial strategies in a non-intimidating atmosphere.
In addition to all the valuable information that will be shared at the event, every attendee will receive a complimentary CD-ROM loaded with a wealth of helpful financial information. Women living in the greater San Francisco area who are ready to discover strategies that lead to financial freedom are encouraged to register for one of these exciting, complimentary events by visiting the Independent Woman website or by calling 888-596-7272.
Kim Kiyosaki will not attend this event.
Additional products and services will be offered for sale.
About Independent Woman Inc.:
The Independent Woman is a leader in the effort to provide educational training, seminars, and services designed to help women increase their financial intelligence. The company strives to create strong networks of women helping other women to achieve success and personal fulfillment in their lives by sharing with them the principles and strategies necessary to attain financial independence. The Independent Woman trainings, products, and services were created with input from Kim Kiyosaki, investor, entrepreneur, and bestselling author of Rich Woman and It's Rising Time. Our seminars are avocational in nature and are intended for the purpose of the accumulation of wealth by, and the personal enrichment, development and enjoyment of, our students.