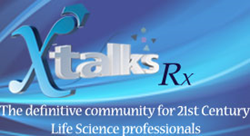 Toronto, Canada (PRWEB) May 30, 2014
Drug product labeling is continuing to grow both in complexity and strategic importance as the key document for communication of benefit: risk to health care professionals and patients. Life science companies not only have to ensure harmony of messaging from Core Data Sheet to Local Prescribing Information, but also track and document the implementation of labeling changes and any local variations. In addition, there is increasing pressure by Health Authorities to demonstrate overall performance, quality and compliance of the end-to-end labeling process.
To address these challenges, a unified global labeling continuum that coordinates upstream (i.e. signal detection) and downstream (i.e. the printing and distribution of the label) activities requires an integrated services, process and technology model.
Join presenters Bindu Narang, Director of Scientific Writing and Regulatory Affairs at Sciformix, Boris Jankowski, Director of Solution Architecture at Sciformix, and Craig Trautman, CEO of Integras, to learn:

What is driving labeling complexity in terms of internal pressures, such as global expansion and evolving global health authority expectations
What the future looks like with regards to the seamless integration of the end-to-end labeling process (from signal to package) coupled with external services and technology enablers
How to assess the overall performance and quality of the labeling process
For more information or to register for this webinar, visit: Trends & Best Practices in Global Drug Product Labeling Management.
Xtalks, powered by Honeycomb Worldwide Inc., is a leading provider of educational webinars to the global Life Sciences community. Every year thousands of industry practitioners (from pharmaceutical & biotech companies, private & academic research institutions, healthcare centers, etc.) turn to Xtalks for access to quality content. Xtalks helps Life Science professionals stay current with industry developments, trends and regulations. Xtalks webinars also provide perspectives on key issues from top industry thought leaders and service providers.
To learn more about Xtalks, visit http://xtalks.com.
For information about hosting a webinar, visit http://xtalks.com/sponsorship.ashx.
Contact:
Michelle Tran
Tel: +1 (416) 977-6555 ext 284
Email: mtran(at)xtalks(dot)com