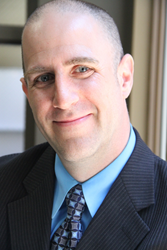 'I look at [returning to college] as a new but unwritten chapter in anyone's life who is ready for a change, or is now ready to say yes to a college degree,' Mablene Krueger, Robert Morris University Provost
Chicago, Illinois (PRWEB) May 29, 2014
Sometimes college is not always an option or the answer for many 18-year olds as they finish high school. Many turn to the armed services, continue with a part-time job that has full-time or advancement opportunities, or step into a family business. Or perhaps the college experience didn't pan out as expected and they drop out after a year or two. Still, completing a degree will always improve an individual's chances for a better career and increased earning potential.
Robert Morris University Illinois has a history of serving not only freshmen who matriculate right out of high school, but also the non-traditional student who may have delayed college because of other obligations or someone who is interested in changing careers. The programs in nursing, surgical technology and culinary are perfect examples of providing options for students who are looking for something different but don't want to spend four years getting a degree.
The US Bureau of Labor Statistics reported in April of this year that the unemployment rate for adults 25 and over has declined to 5.2%. The Bureau projects growth over the next eight years in the hospitality, health care, business and management, technical consulting and computer system design fields. Most importantly, the unemployment rate for those with a bachelor's degree is much less (4.0%) than the overall rate and even less for those with a master's degree (3.4%).
"The accelerated programs at RMU enable students to complete a bachelor's degree in two and a half years," explained Mablene Krueger, provost. Programs include a Bachelor of Business Administration degree with several different concentrations, a Bachelor of Applied Science in Computer Studies, Graphic Design or Professional Studies.
There is also the option of attending graduate school for furthering one's career through a Master of Business Administration, Master of Management or a Master of Information Systems. The graduate programs offer many concentrations, including Health Care Administration, Higher Education Administration, Law Enforcement Administration and several others.
"The phrase, 'you're never too old to learn' is particularly true for people who are looking at their careers and are thinking, 'there must be something more, but do I have time?' You absolutely do!" continued Ms. Krueger. "I look at it as a new but unwritten chapter in anyone's life who is ready for a change, or is now ready to say yes to a college degree."
The next quarter, Summer II, begins on July 14. It's not too late to get the admissions process started. For additional information on programs at Robert Morris University, call 800-RMC-5960 to speak with an admissions counselor or check out the website at http://www.robertmorris.edu.
Robert Morris University Illinois is a not-for-profit, baccalaureate and graduate degree granting institution, accredited by the Higher Learning Commission of the North Central Association of Colleges and Schools.* The University serves over 6500 students interested in getting an education in business, graphic arts, nursing and health care, culinary and computer studies at its main campus in Chicago, as well as at locations in Arlington Heights, DuPage, Elgin, Orland Park, Bensenville, Springfield, Peoria, Schaumburg and Lake County. For more information, call 800-RMC-5960 or visit the web site at http://www.robertmorris.edu.