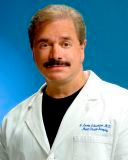 Honolulu, Hawaii (PRWEB) May 29, 2014
Larry Schlesinger, M.D. a plastic surgeon in Hawaii for over 30 years recently passed a major milestone, completing 20,000 surgical procedures in a career marked by accolades, awards, and achievements.
Twenty thousand procedures over 30 years equates to over 600 procedures per year, and that's why Dr. Schlesinger is found usually in his office or the operating room. "I am a serious runner, and that gives me the energy to do what I do," said Schlesinger. "I'm passionate about all my endeavors, and in the end the hard work pays off."
A native of Detroit, Dr. Schlesinger took his premedical studies at the University of Michigan and medical studies at the Medical College of Virginia, where he was the highest honor graduate. He served his surgical residency at Stanford University Medical Center and his plastic surgery residence at Oklahoma Health Science Center, where he is a visiting professor of surgery.
Dr. Schlesinger is a member of the American Society for Aesthetic Plastic Surgery, a group of the most dedicated board certified surgeons specializing in cosmetic surgery.
Dr. Schlesinger is also a Diplomat of the American Board of Plastic Surgery, a Fellow of the American College of Surgeons and an Active Member of the American Society of Plastic Surgeons (ASPS). To be an active member of ASPS, Dr. Schlesinger had to have completed four years of medical school, three years of clinical training in general surgery, a residency of at least two years in an accredited plastic surgery hospital program, taken and passed intensive board exams, and have passed the scrutiny of his peers.
Dr. S. Larry Schlesinger
808-597-8835
http://www.mauibody.com/