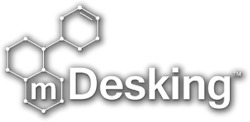 'mDesking is the most current, most robust, most accurate, all-inclusive and east-to-use desking solution ever created,' said Steve Smythe, Chief Executive Officer at Market Scan.
Camarillo, CA (PRWEB) May 28, 2014
Market Scan, creator of the industry's best leasing and desking software for more than two decades, announces their latest product, mDesking, to provide information and options commensurate for today's dealerships and consumers. Modern consumers want maximum choice and ready access – and they want it now. mDesking, and its companion product, mQuote, provide just that to every consumer and every automotive sales professional seeking to assist them.
The latest Google research shows the number of auto showroom visits before buying has dropped from four to one – in just five years. (Google) According to consumers, automotive dealerships make the car buying and negotiation processes a tedious endeavor. Perhaps that's why Edmunds reports that nearly 30% (and growing) are making car purchases completely online. (Edmunds.com)
The "Deal of the Day" punch line is packing less and less punch – and the conflict between buying trends and traditional automobile selling techniques is now painfully evident. No consumer wants to spend countless hours in a dealership after they have done their research and know exactly what they want. mDesking enables dealerships to provide these consumers with precisely what they desire – fully transparent multiple pricing and payment options in seconds, and a great buying experience (giving the dealership the opportunity to increase their closing ratios and gross profits, and dramatically improve customer relationships).
Leading international automotive sales expert and trainer, Mark Walsh, states that, "Remaining relevant requires processes and people that are on the same frequency and can quickly connect with today's hyper-informed and transaction-ready consumer." mDesking and mQuote enable this.
"mDesking is the most current, most robust, most accurate, all-inclusive and east-to-use desking solution ever created," said Steve Smythe, Chief Executive Officer at Market Scan. "We track every parameter, policy and factor than can influence any automotive transaction. With real-time updates to the Industry's largest database of rates, residuals, rebates and incentives – and every rule, restriction and variable, and how they apply to every lender in the marketplace – our dealers are light-years ahead of their competition and fully equipped to satisfy every consumer, no matter their credit profile or negative equity situation. Everybody wins: consumers, dealers, lenders, manufacturers."
Dealers using the system have seen significant increases in closing ratios, leasing penetration, gross profits per car sold, and consumer satisfaction. They have also enjoyed a more modern and relevant sales process which attracts greater and more current sales talent who, in turn, attract growing numbers of modern consumers. A very positive upward cycle – and everybody wins.
For more information or a demonstration, please visit http://www.marketscan.com or call (866) MKT-SCAN (866.658.7226).
###
About Market Scan
The father and son team of Russell and Rusty West launched Market Scan in 1988 with the desire to build a world class desking platform to fit every customer's financing and leasing needs while also returning the highest profit margin to the dealerships. Russell West was known as the father of automotive leasing and Rusty became known as the man who re-wrote the book on automotive leasing technology. Their collaborative effort established Market Scan as an industry leader – as it has been for the past 26 years.