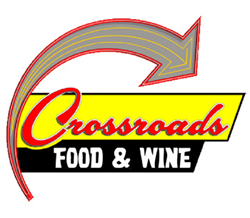 Consumers of EVOO continue to allow themselves to be preyed upon.
(PRWEB) May 30, 2014
Recent Olive Oil controversy has prompted Crossroadsfoodandwine.com owner, Jerry Sica, to remind consumers that there is a big difference between estate bottled extra virgin olive oil (EVOO) and bulk EVOO. When it comes to olive oil, consumers can easily taste the difference between top grade – and bulk EVOO consumers can find at normal grocery stores. Crossroads Food and Wine is both an online store as well as a local seller, and sells estate bottled olive oil. According to TIME Magazine, there have been scandals going around the olive oil industry, which ends at the expense of the consumer. Such scandals include the integrity and ingredients of the olive oil, but consumers of Crossroads need not worry about those types. Selling estate bottled EVOO ensures high quality and that these flavors are bottled with prestige.
Olive oil fraud has been a popular topic in the news yet according to Mr. Sica, "consumers of EVOO continue to allow themselves to be preyed upon." He offers this advice to those shopping online or in bulk olive oil shops. 2013 is the current press date. Always check the press date on the bottle. If it is missing or not stated online don't buy it. Customers should always remember any references to sell by dates are meaningless.
Proper bottle sizes are .500 and .750 ml. Bottles sized at .375 ml are undersized and overpriced. There are many good EVOOs like California's Lucero in the $14-15 range for a .500ml bottle that are excellent values. Estate bottlings offered at crossroadsfoodandwine.com come from the most acclaimed producers in Italy, France and Spain. Prices range from $19-$35 in .500 and .750 ml. sizes. Clients may shop online or call the shop for a more personalized experience.
According to an EVOO site, Gourmet Blends talks about certain pairings of balsamic vinegar and olive oil that go very well together. One example is dark chocolate balsamic vinegar and blood orange olive oil. Another fine pairing starts off with pear white balsamic vinegar and lemon olive oil. Sica also points out on his site crossroaddsfoodandwine.com, that not many people know about white balsamic vinegar. He adds that "it's a great vehicle to bring the attention back to wine and sherry vinegars that are not as thick and sweet as aged balsamic vinegar, yet are just as wonderful on all sorts of foods," wrote Sica on his website.
There are some really great selections on the site ranging from balsamic vinegar from Italy to right here in the US. There are even some bottles as old as 100 years. Sica has an amazing assortment of olive oils and balsamic vinegars that foodies and EVOO connoisseurs can relish from all around the world right from their computer screens.